Health review launched to reaffirm beneficial role of bread in UK diet
The British Nutrition Foundation (BNF) and the Federation of Bakers have launched an updated review which considers the trends and nutritional properties of bread.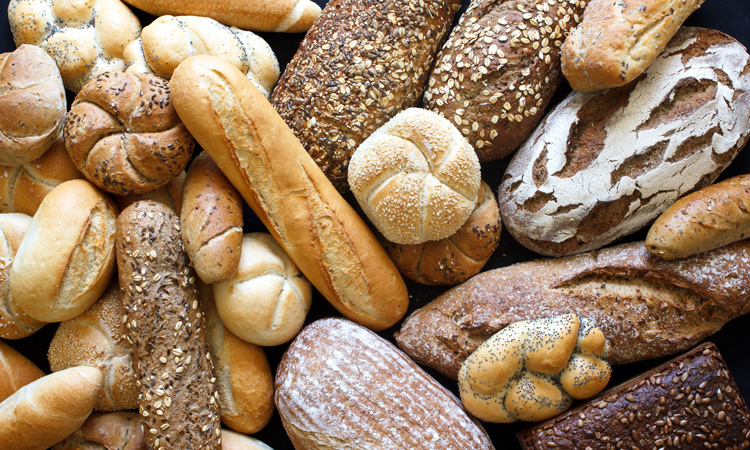 With demand for wrapped and sliced bread increasing during the current health crisis, at one point by 50 percent, bread has proven itself to be one of the UK's favourite staple foods, according to the British Nutrition Foundation (BNF) and the Federation of Bakers. The two organisations have launched an updated review which outlines the role bread (including white, wholemeal, brown and wheat germ) plays in the UK diet. It considers the contribution of bread to nutrient intakes, the biological effects of different components and the health claims related to these, as well as exploring future trends.
According to the review, approximately five million tonnes of wheat are milled each year in the UK, 85 percent of which is grown in the UK and 60 percent of the flour processed is used to manufacture bread products. In the UK, non-wholemeal wheat flour is fortified with calcium, iron, niacin and thiamine to replace nutrients lost during milling, under The Bread and Flour Regulations 1998 (HM Government 1998).
The review indicated that whilst sales have declined over the past 50 years, sales of wholemeal, brown and other breads have all increased. Data from a recent National Diet and Nutrition Survey (NDNS) indicated that white remains the most commonly consumed bread in the UK with 70-87 percent of all consumers, across all age groups, consuming it. Outside of that, 20-38 percent eat wholemeal; 33-37 percent eat brown, granary and wheatgerm and five-11 percent consume other breads respectively.
The types of bread available in the UK has also reportedly increased in recent years, as product development and innovative technology combined with new ingredients has allowed the industry to cater for a market with changing dietary requirements and preferences, as well as reflecting a more diverse and nutritionally engaged UK population.
Health and nutrition
Some of they key points highlighted in the review include:
Bread is pictured within the starchy carbohydrate food group of UK government's Eatwell Guide, with advice to choose higher fibre wholegrain varieties where possible
It provides 16-20 percent of carbohydrate intake (mainly starch) across all age groups and 10-12 percent of protein intake
Bread contributes 17-21 percent of dietary fibre across all age groups. The most recent NDNS survey indicated that UK intake of fibre is falling below the recommended amounts. Wholemeal bread is a good source of fibre, but all bread, including white, provides fibre
Bread contributes 12-17 percent of our intake of calcium in the UK, with white bread providing a significant eight-12 percent of calcium across all age groups
It provides nine-14 percent of our dietary intake of folate – a vitamin the recent NDNS report revealed there is evidence of low blood concentrations of, amongst some teenage girls and female adults
Bread provides 15-17 percent of the population's dietary intake of iron across different age groups. On average, 54 percent of adolescent girls and 27 percent of women in the UK have iron intakes below the lower reference nutrient intake.
Gordon Polson, Chief Executive of the Federation of Bakers, said: "This BNF review is an excellent reminder of the value of bread to the UK diet. It's vital that we educate everyone about the range of nutrients all bread delivers – from protein and fibre to vitamins and minerals. Providing so much more than just energy, bread has something to offer almost everyone – which is why it has held a special place in the diet of the nation for many years. As an industry, by continuing to adapt to consumer tastes and trends and taking advantage of new technology, we will continue to provide these important nutrients, long into the future."