Labelling system proposed in Italy to provide clarity on animal breeding
A number of organisations have proposed a new animal product labelling system in Italy – based on breeding methods – to allow consumers to make more informed choices about the meat they are consuming.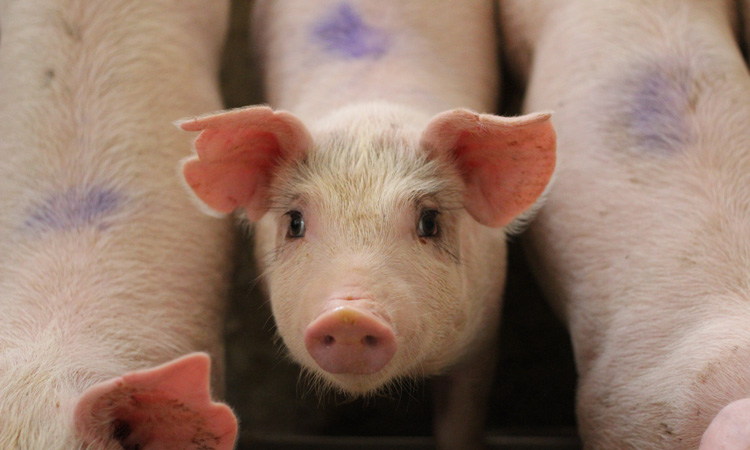 CIWF Italia Onlus (Compassion in World Farming Italy), a charity focused on ending factory farming, and not-for-profit organisation Legambiente have presented a bill for a voluntary national labelling system, designed to provide clarity of animal welfare standards – particularly those related to pigs – based on breeding methods. Arnaldo Santi from Fumagalli Industria Alimentari, a cured meat manufacturing company, and a representative from Italy's Free and Equal party (Liberi e Uguali, LeU), also backed the idea.
The bill was initiated because, according to the involved organisations, the information found today on labels of products of animal origin can be misleading and can come in many different forms, generating confusion amongst consumers. The bill is designed to alleviate this and provide correct information for 'conscious consumption', as well as offer Italian breeders the chance to improve their standards and display to consumers that they are breeding ethically. 
The proposed labelling system is based on four principles:
Breeding method on the label
Indication of the use or otherwise of cages
At least three levels for each species
Clear and understandable label.
Labelling according to breeding method is not only said to be a fundamental means to allow citizens to make more aware and respectful choices of animal welfare, but the organisations claimed it also offers a tool to the government to direct funds towards farms that have better sustainability characteristics, produce products with better nutritional qualities and maintain the food safety standards of the Italian food system. 
"Despite the growing sensitivity of citizens in Italy, there is no univocal and voluntary certification on animal welfare in zootechnics. Taking up the appeal of Legambiente and CIWF Italia, I therefore presented the bill n. 2403 for its establishment. The text provides, among other things, an indication on the label of the breeding method and the possible use of cages. The bill will protect the freedom of choice of citizens and defend virtuous Italian breeders, who work every day to give a better life to the animals and a future for their business, respecting the environment and the health of people," said Rossella Muroni from LeU, speaking at the web press conference by Legambiente and CIWF Italia.
Annamaria Pisapia, Director of CIWF Italia, said: "Today is a very important day. The presentation of the bill proposed by the Hon. Muroni and our proposal for labelling according to the pig farming method constitute a milestone, the opening of a path of transparency that the Italian food system urgently needs. This labelling will provide citizens with the information necessary to understand the real living conditions of the animals from which the products they consume derive. It will then give virtuous breeders the visibility they deserve and those who would like to improve an incentive to do so. And in doing so, by encouraging the productive world to change, it can give many animals a better life."