Center for Food Safety shuns USDA's final GMO regulations
The USDA has released final GMO regulations, which the Center for Food Safety has claimed are detrimental to the health of farmers and consumers.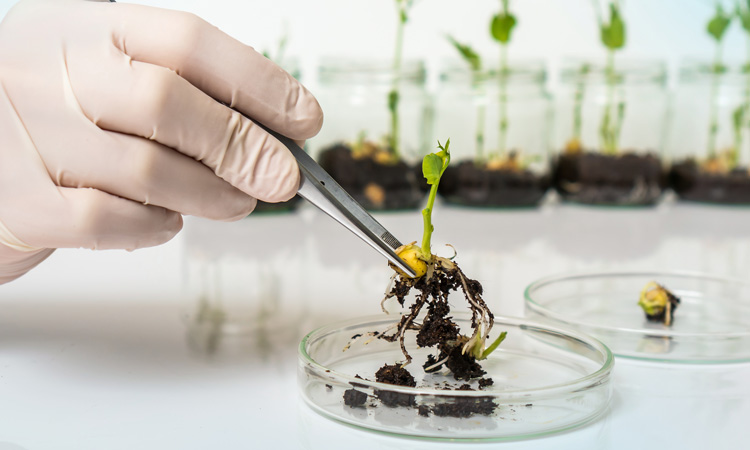 The US Department of Agriculture (USDA) has released final regulations describing the nation's regulatory system for genetically modified/engineered organisms (GMOs).
"Under President Trump's leadership, USDA is implementing the first significant update to our plant biotechnology regulations in more than three decades," said US Secretary of Agriculture Sonny Perdue. "USDA's SECURE rule will streamline and modernise our regulatory system, facilitate science-based innovations, and provide our farmers with the tools they need to produce the world's safest, most abundant, and most affordable food supply, which will help us continue to Do Right and Feed Everyone – safely." 
The Center For Food Safety (CFS) has reportedly been advocating for years for the USDA to exercise its authority under the Plant Protection Act to:
Regulate all GMOs, whether developed with older or newer techniques, as recommended by the National Academy of Sciences in 2002
Strengthen regulation to prevent GMO contamination of other crops and economic damage to non-GMO farmers
Regulate herbicide-resistant GMOs to mitigate the extremely serious and growing problem of weeds evolving resistance to multiple herbicides.
Under the new regime, some GMOs that are currently regulated will no longer be subject to agency oversight, CFS explained, with developers having permission to self-determine their status.
"With these new regulations, USDA once again ignores the elephant in the room," said Sylvia Wu, Senior Attorney at CFS. "The vast majority of GMOs sold and grown today are herbicide-resistant crops, which encourage over-reliance on particular weedkillers and have thus proven instrumental in generating noxious weeds immune to multiple herbicides. Yet USDA pointedly refuses to use its noxious weed authority to address this serious and rapidly growing threat to US agriculture," she added.
"Not only do these herbicide-resistant crop systems foster noxious weeds," said Bill Freese, Science Policy Analyst at CFS, "they have caused unprecedented damage to millions of acres of susceptible crops through herbicide drift. Herbicide drift with GMOs has been one of the biggest problems in US agriculture over the past three years, destroying crops and livelihoods, yet USDA and its new regulations do nothing to protect farmers from this threat."
In response to the CFS statements, a USDA spokesperson said: "We understand the Center for Food Safety may have concerns about the SECURE rule, however, there is extensive scientific analysis that accompanies the rule. The SECURE rule will improve regulatory oversight of products of biotechnology. It replaces an obsolete system that was based upon technology from the 1980's. The SECURE rule keeps pace with current technology and looks to the future, by providing regulatory oversight of future innovations.
"The confirmation approach is not new; USDA has been successfully using this process for the past six years and will carry it forward into the new framework. 
"USDA has been and will remain transparent with respect to its biotechnology oversight. We believe Americans deserve, and science and technology demand, the forward-looking approach that the SECURE rule provides."