Industry body in talks with LGC to standardise cannabinoid testing
The Association for the Cannabinoid Industry (ACI) claims there is a need for standardisation and harmonisation of the analytical methodology protocols used in the testing of cannabinoids.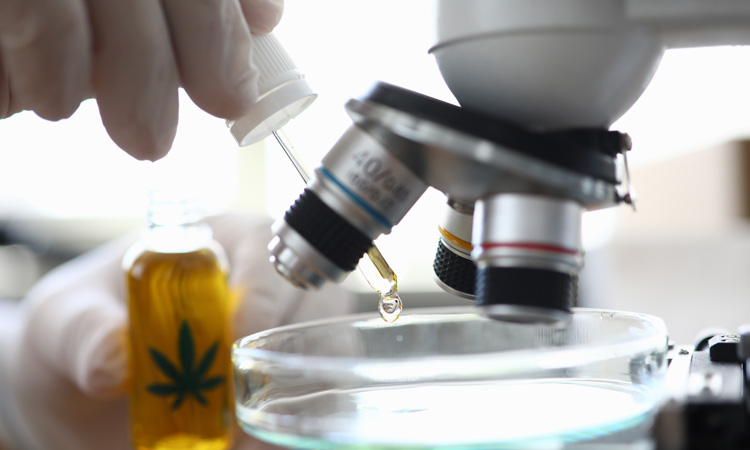 With the UK deadline for novel food authorisation fast approaching, the Association for the Cannabinoid Industry (ACI) has announced that it is in with discussions with the Laboratory of Government Chemists (LGC) to focus on the development of a more precise cannabinoid testing methodology.
The ACI has said that this is an essential step towards standardisation for the industry, and that the announcement comes after months of work with an analytical testing laboratory, who scrutinised the ACI produced protocols and demonstrated them to be 'robust'.
Currently, a standard analytical testing methodology for CBD product testing does not exist, meaning that test results can sometimes differ from laboratory to laboratory. This situation was said to be highlighted in 2019 when the Centre for Medicinal Cannabis performed a blind testing exercise of 30 popular CBD products in the UK and found discrepancies between what was stated on the label and the results in the majority of the products tested.
It was concluded these discrepancies could be attributed to several factors; different sample preparation protocols employed for analytical testing; different validation standards of analytical methodology used in testing; or companies unwittingly (or purposely) presenting erroneous information to sell their products that have been analytically tested (in the absence of any standard protocols) in an 'unregulated market'.
Dr Parveen Bhatarah, head of The ACI Regulatory and Compliance Unit, led efforts to define protocols for the analytical testing of cannabinoids. The technology employed will reportedly detect levels of cannabinoids to a higher degree of precision (approximately 0.0001 percent). Laboratories will then be able to identify whether samples contain more than 0.0001 percent of controlled cannabinoids, equivalent to 1mg/kg. This is known as the Level Of Detection (LOD) and aims to ensure samples do not exceed the threshold stated by the Misuse of Drugs Regulations (UK Government 2001).
The ACI is now in further discussion with the LGC regarding the provision of samples for a project that will focus on the development of a method for testing CBD in foods with a higher precision control.
"A lack of harmonisation in testing for cannabinoids led to important questions regarding product labelling and the analytical methodology used to declare the percentage of CBD and controlled cannabinoids on CBD products. Up to now there has been no standard analytical methodology for CBD product testing. Test result variations are further complicated due to the instability of most of these cannabinoids to light, temperature, humidity and air meaning sample preparation is key to consistency," Dr Bhatarah commented.