FAO rolls out global COVID-19 food policy toolkit
The Food and Agriculture Policy Decision Analysis (FAPDA) platform allows food and agricultural policy makers to rapidly review and assess how other countries are responding to COVID-19.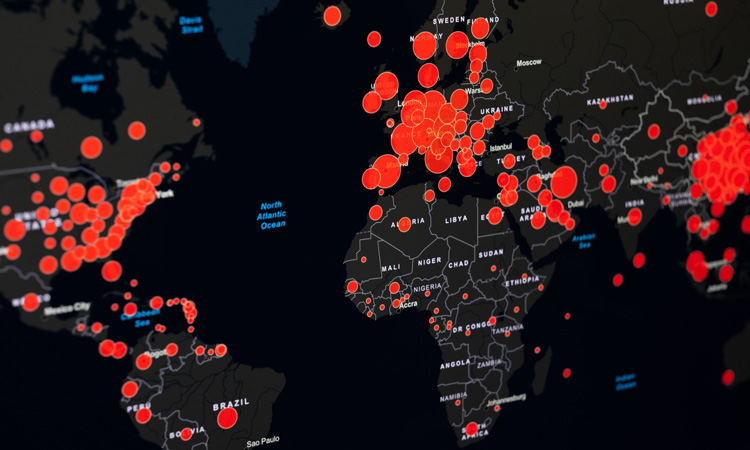 The Food and Agricultural Organization of the United Nations (FAO) has announced the launch of a virtual space which allows people to search what decision makers around the world are doing in their countries to respond to and mitigate the impact of the COVID-19 pandemic.
The global library provides detailed information on how different countries, with different social and fiscal landscapes and diverse agricultural endowments, are trying to keep their supply chains moving amid the disruptions caused by travel and other health restrictions.
FAO has outlined some broad principles to ensure supply chains can continue to flow – avoid food export bans and bolster social protection programmes for the most vulnerable. Yet, in practice, every country is different, and policies are often tailor-made to ensure food security for all within those borders.
"There is no one-size-fits-all-solution, but there are numerous initiatives that can inspire adaptive policies that can be fast-tracked and put to work helping people," said FAO Chief Economist, Maximo Torero. "Best practices are in the eye of the beholder, if you will, and they can help countries craft smarter policies and anticipate coming challenges."
To make it easier for all member states to consider their options, the revamped Food and Agriculture Policy Decision Analysis (FAPDA) database has been made available and free to use. The tool is said to be an easy-to-use platform for countries to share what they are doing and rapidly search for ideas from their peers.
"We're in an emergency and time is of the essence," said Torero. "This tool is already up and running."
FAPDA was set up to collect countries' food security policy decisions in the wake of the global food price crises of 2008. Before the COVID-19 pandemic, the database offered over 10,000 policy decisions and 2,000 national policy frameworks from 100 countries. FAO subsequently decided to adjust this to also host a new section that maps current official decisions being taken around the world to mitigate the impacts of the pandemic on food and agricultural systems.
To add value and speed for its users, the open-access space is searchable in a variety of ways: by country, chronology, commodity, targets – consumers, producers or trade – and themes, such as nutrition, tax or natural resource management. It also indicates the date and legal stage attained by the various measures, and offers a module to submit a new policy action, which will be added to the database after validation by the FAPDA team.
"Our goal here is to make all decision makers, from the public and private sector, able to move from proposals and diagnoses to prescriptive and evidence-based solutions," said Lorenzo Bellù, FAO Senior Economist. "There are a lot of trade-offs to consider, but this tool can help countries make them wisely and contribute to expediting the establishment of holistic and inclusive policy frameworks" as they look to reduce the impact of COVID-19.