Healthy eating trend trumped by comfort eating
Research has suggested that the healthy food trend, popularised in the late 2010s, has been replaced with food and drinks traditionally associated with indulgence, comfort or leisure as people stay home during coronavirus lockdowns.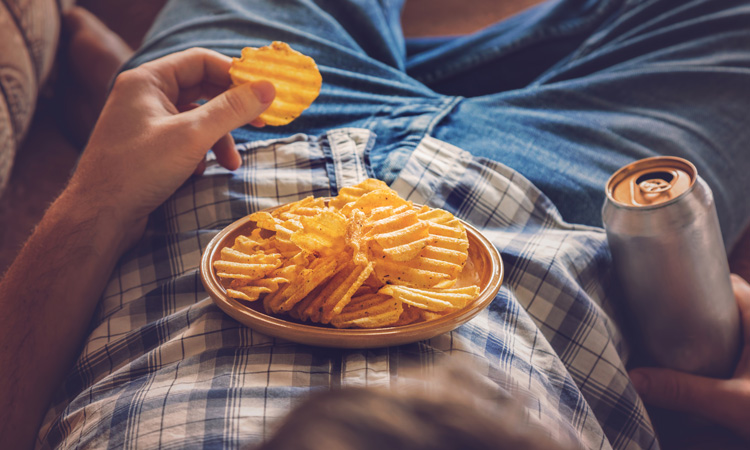 Stockpiling is said to have come in two forms: products deemed as 'essentials' while in lockdown and 'new essentials' or comfort items, which includes products that help keep consumers entertained while housebound.
For fast-moving consumer goods (FMCG), this means a spike in food and drinks traditionally associated with indulgence, comfort or leisure. This means that health claims popularised at the end of the 2010s are being put on hold, according to GlobalData, a data and analytics company.
Carmen Bryan, Consumer Analyst at GlobalData, said: "In the GlobalData COVID-19 Tracker Consumer Survey conducted on 6 April, 2020, 83 percent of global consumers claimed they are quite/extremely concerned by COVID-19, with a further 62 percent expecting the situation to worsen in their respective countries. As a result, we are living in an anxiety economy, with stress and uncertainty significantly influencing consumers purchasing choices. Sales of alcohol, snack foods and tobacco have all increased, with companies such as Nestle seeing strong demand for their snack lines."
The World Health Organization (WHO) has recognised this as an impending issue, and as such, launched the #HealthyAtHome campaign, encouraging consumers to look after their mental and physical health via exercise, eating balanced diets and by quitting smoking.
"The post-COVID-19 scenario may see a second wave of government-endorsed health initiatives, new-and-improved nutritious food labelling, and increased online campaigns geared at informing and encouraging healthy lifestyles. Manufacturers should prepare for a new health craze, as consumers look for products that satisfy their desire for guilt-free eating," Bryan continued.
"While health consciousness appears to have taken a backseat for some consumers, it is likely to rebound in force, backed by consumer demand, governments programmes and new product launches that will drive one another in an almost circular economy – brands should take this slowdown to reassess their product lines, and innovate for the long-term, targeting the vices consumers have garnered over the course of quarantining with 'healthy' comfort foods."
Related organisations
Related people