Study highlights online orders as new mode of foodborne disease transmission
The investigation, using whole-genome sequencing, traced an outbreak of Salmonella to food ordered online in Shenzhen, China.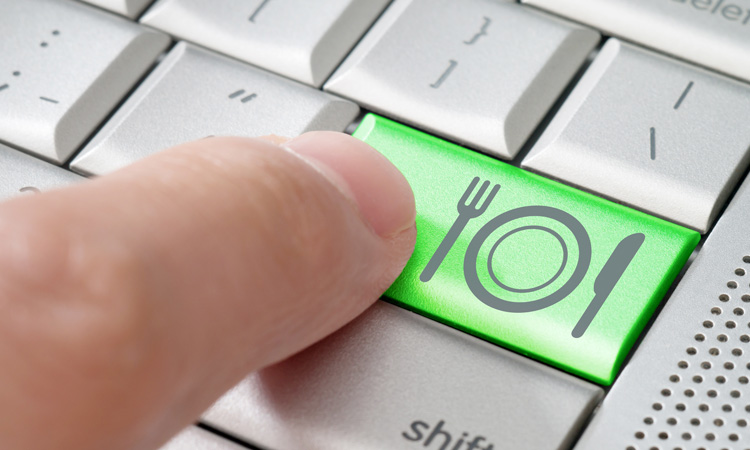 In July 2018, an outbreak of 10 cases of Salmonella enterica serovar Enteritidis infection occurred in Shenzhen, China. An outbreak investigation complemented by whole-genome sequencing traced the source to food ordered online. 
Salmonella enterica serovar Enteritidis has been the most common cause of Salmonella infections, accounting for more than 40 percent of human cases worldwide and more than 30 percent in China.
In China, the use of online food delivery services is said to have gained substantial popularity because of the ease of smartphone mobile applications and the development of online food delivery platforms, particularly in light of the recent COVID-19 outbreak.
Researchers from the Shenzhen Center for Disease Control and Prevention (Shenzhen CDC), as well as other institutions, investigated the outbreak complemented by the use of whole-genome sequencing (WGS) to identify and delineate outbreak and sporadic cases to confirm the source of a Salmonella Enteritidis outbreak linked to food ordered through an online food delivery platform in Shenzhen, China.
During 30 June to 3 July 2018, a total of 10 cases of diarrhoea disease were reported at two hospitals in the Nanshan District of Shenzhen, China – suspected to be foodborne illness, but not notified to Shenzhen CDC.
A total of 21 samples were collected during laboratory and environmental investigations, comprising anal swab specimens from seven case-patients and 14 samples from the implicated restaurant (six from chicken legs, four from restaurant staff, two from kitchenware items, and two from other foods). All samples were forwarded to the laboratory-based testing of common foodborne pathogens at Shenzhen CDC.
All 10 case-patients were university students who had diarrhoea fever and high leukocyte counts; seven case-patients also reported nausea and vomiting. Case-patients were from six different colleges of the same university but lived in different dormitories and did not know each other. However, on the afternoon of 30 June, all had eaten food delivery (chicken leg with rice) from the same restaurant near the university, ordered through an online delivery platform.
From a total of 21 samples, nine were positive for Salmonella Enteritidis, which was isolated from five chicken legs and from  four case-patients. Routine surveillance further identified five additional sporadic isolates with the same PFGE pattern within one month after the outbreak. However, no clear epidemiologic links were found between any of the 10 sporadic cases and the outbreak.
The growing online food delivery industry has resulted in huge change in food consumption behaviour and lifestyle in China, the researches suggested, and in contrast to traditional restaurant dining, online food delivery could send potentially contaminated food across large areas of a city within a short time period, potentially causing large-scale outbreaks.
Online food delivery also poses additional food safety risks, they said, including improper handling and storage temperature during transport. As illustrated in this outbreak, the total time elapsed was two hours from food preparation to delivery at ambient temperature, potentially enabling Salmonella Enteritidis to sufficiently multiply and cause illnesses.