Impossible Foods secures $500m funding to boost research and innovation
Impossible Foods hopes that the funding will accelerate the commercialisation of "next-generation products" made from plants.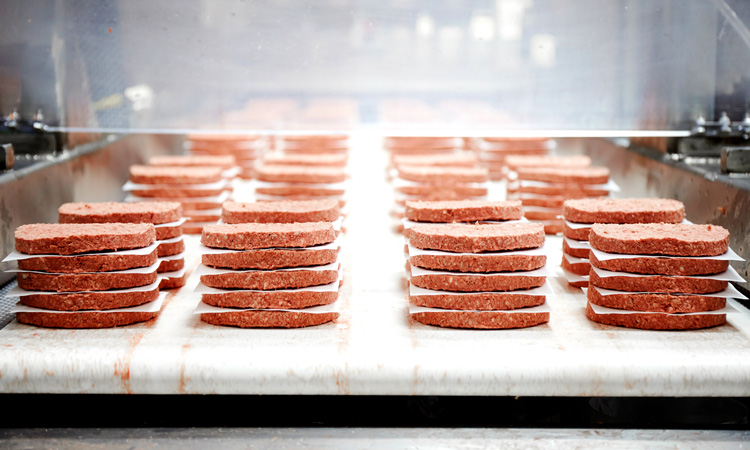 Impossible Foods has confirmed that it has secured approximately $500 million in its latest funding round, led by new investor Mirae Asset Global Investments, with participation from existing investors including Khosla Ventures, Horizons Ventures, and Temasek. The food-tech startup has raised nearly $1.3 billion since its founding in 2011.
Impossible Foods will use the funds in part to invest in fundamental research and innovation, accelerate its manufacturing scaleup and expand its retail presence and its availability in key international markets.
"Our mission is to replace the world's most destructive technology – the use of animals in food production – by 2035," said Dr. Patrick O. Brown, M.D., Ph.D., Founder and CEO of Impossible Foods. "To do that, we need to double production every year, on average, for 15 years and double down on research and innovation. The market has its ups and downs, but the global demand for food is always there, and the urgency of our mission only grows. Our investors not only believe in our mission, but they also recognise an extraordinary opportunity to invest in the platform that will transform the global food system."
Recent data released by The Good Food Institute (GFI) and the Plant Based Foods Association revealed that US retail sales of plant-based foods continued to increase by double digits in 2019, growing 11 percent, bringing the total plant-based market value to $5 billion.
"With this latest round of fundraising, Impossible Foods has the resources to accelerate growth – and continue to thrive in a volatile macroeconomic environment, including the current COVID-19 pandemic," said Impossible Foods' Chief Financial Officer, David Lee.
Related organisations
Related people