Report reveals "growing expectations" from food consumers
A report from Lloyd's Register has suggested that consumers in the US are more concerned about food waste than ever before, and expect more to be done by brands to tackle the issue.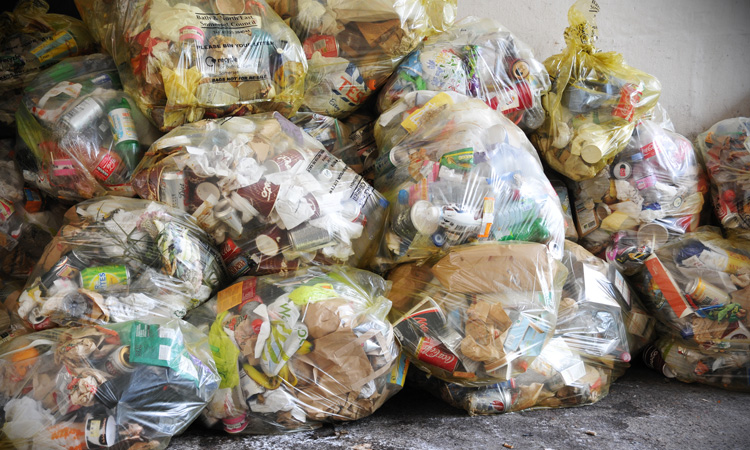 The US food industry is facing increasing pressure to alleviate safety concerns, after a report from global food safety certification experts, Lloyd's Register, has suggested that almost half of American consumers had actively changed their shopping habits in the last 12 months following a food scare, and are said to have 'growing expectations' regarding food waste and food safety.
The report follows a survey of over 1,000 US consumers and is said to have revealed serious concerns around food waste in particular. 88 percent of US shoppers saw food waste as a 'big problem', while two-thirds did not believe enough is being done by large food brands to tackle the growing issue and 67 percent believed that the world's biggest food brands are not doing enough to tackle plastic waste.
However, despite these concerns about large brands and company responsibilities, 18 percent of consumers considered food waste as a personal priority when choosing a food product.
"The research provides a brief overview of the food shopping habits of US consumers. While there are some contradictions in place, the research reveals growing demands on retailers and restaurants relating to food waste, plastic use and safety concerns," commented Stuart Kelly, Global Head of Commercial at Lloyd's Register.
"One of the stand-out statistics that should raise alarm bells for the food industry is the willingness of consumers to actively change their shopping habits as a result of a food scare. As an industry, we understand that food processes are extremely safe, however the report suggests that negative headlines around safety is perhaps having a more significant impact on buying trends than first realised. The question we must ask now is, how can the food industry come together and overcome these barriers?"
The research also suggested that there is a lack of confidence in labelling and food information, with only 48 percent saying they were 'fairly confident' that food listed as organically farmed is authentic.
The report also revealed that consumers were somewhat concerned about vegan products, with the report showing only one-fifth of respondents were very confident that vegan or plant-based alternatives do not contain meat.
"Veganism continues to grow, but our research shows scepticism surrounding the products. Only one-third of respondents, for example, believe meat substitutes are a healthier option, while many are not entirely confident that they are suitable for a vegan diet," Kelly said.
"The reality is that the food we eat is the safest and most authentic it has ever been. This mistrust and credibility gap in consumers' minds needs addressing and the food industry must come together to alleviate concerns. With a high percentage of US shoppers wanting to know the precise ingredients in all products, it is important for all suppliers to question how this can be achieved and what can be done to allay these doubts."