Barry Callebaut opens 3D printing studio for creative chocolatiers
Barry Callebaut has opened the world's first personalised 3D printed chocolate at scale, enabling the design of unseen and bespoke chocolate creations.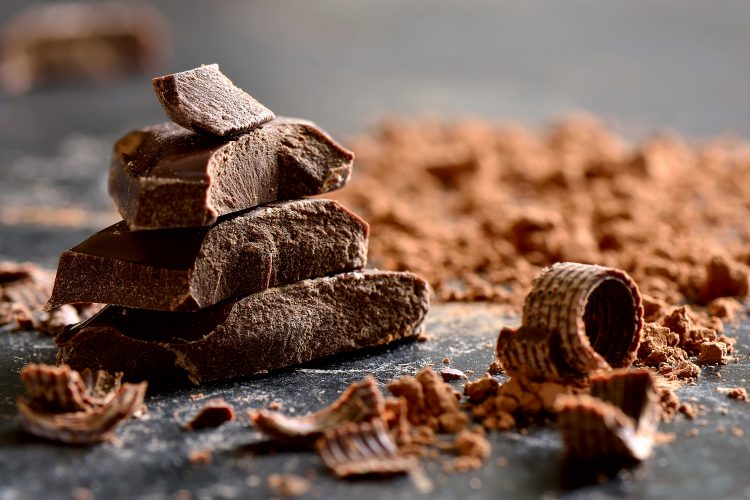 Through its decoration brand, Mona Lisa, chocolate and cocoa manufacturers, the Barry Callebaut Group, have launched the first ever personalised 3D printed chocolate at scale.
The technology allows chocolatiers to create unique chocolate designs and reproduce them quickly, no matter how intricate or specific their design. The idea was inspired by consumer trends the company identified in a recent study, with 70 percent of those surveyed stating they want novel, exciting chocolate experiences and one in six revealing a desire to share it on social media.
"We know that millennials and centennials want to celebrate life with new experiences and stories, and food aesthetics are increasingly important. This 3D printer technology enables businesses to meet these growing needs," a Barry Callebaut spokesperson told New Food.
After receiving a design, the industrial chocolate printer (print farm) can produce thousands of pieces at a time, while retaining a bespoke hand-made appearance. First, a prototype is created with samples, and once approved, the final product can quickly be reproduced at scale.
Compared to traditional techniques such as moulding or thermoforming, the Group says that the Mona Lisa 3D Studio skips time-consuming processing steps like mould design, mould making and mould testing. From design over prototyping to final chocolate production, the company claims that lead times are reduced to about 12 weeks or less.
Currently, the company is focusing on printing with a 56 percent premium Belgian dark chocolate, but in the future it is planning to print with other types of chocolate such as white and ruby.
After the creations have been made, the studio packages them into containers that protects the delicate contents and reduces the risk of breakage. 
For the launch event, Mona Lisa teamed up with Jordi Roca – a world renowned creative pastry chef. His latest creation 'Flor de Cacao' is made using the printer and represents a cocoa bean that opens like a cacao flower through contact with hot chocolate sauce.
"This new way of working with chocolate is going to take consumers by surprise, with previously unthinkable shapes produced at scale and with impressive precision," said Roca. "I'm usually inspired by the things I can't do as they represent a creative challenge – but now, thanks to Mona Lisa 3D-Studio, I can take my chocolate craftsmanship to the next level. I can imagine any new kind of design and it will come to life."
The creations made with the printer can be used for desserts, confectionery, hot drinks, pastries and more. As Barry Callebaut told New Food, "the possibilities are endless".
"Currently in the market you can only buy individual table-top 3D chocolate printers which often use compound chocolate. This large-scale industrial 3D real chocolate printer is completely new to the market," the Barry Callebaut representative told New Food.
This design service will be first available to chefs and hotels, coffee chains and restaurant establishments in specific European countries. The first customer of the Mona Lisa 3D Studio is Van der Valk, a leading hotel chain in the Netherlands.
Along with the demand for new experiences and 'Instagrammable' food, the Group also informed New Food of two other key trends it is witnessing: mood food and healthy indulgences.
"Mood food is about consumers wanting to explore mood-changing food experiences. They are willing to pay more for products that lift their mood and intensify the desired state of mind. They want to explore with stimulating colours, stress-reducing substances, and neurogastronomy.
"Whereas healthy indulgences are about consumers not willing to miss out on moments of hedonism. They want to enjoy hybrid experiences and to eat decadent and delicious foods without any guilt. They are looking for attractive, healthy treats, where free-from and customisation play a major role."
Related topics
Related organisations
Related regions