Report reveals UK consumers' views on current food safety standards
The Lloyd's Register report, compiled from online research of 1,000 UK consumers in August 2019, claims that one in three UK shoppers are questioning the safety of their food.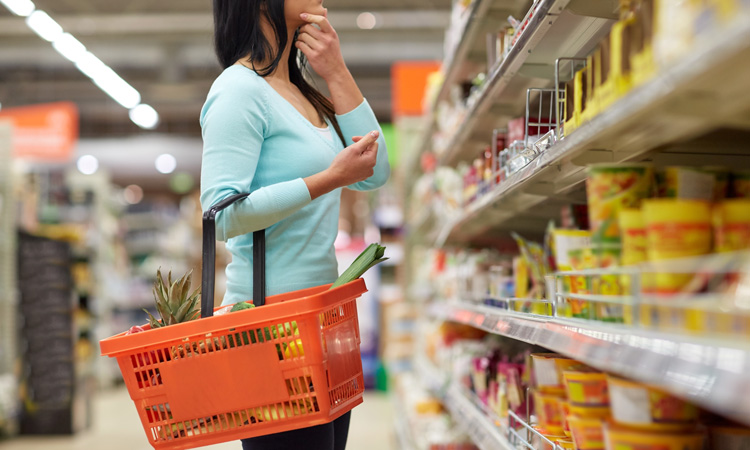 Lloyd's Register (LR) has published a report which is said to display the demands and needs of the modern-day shopper. 
"Those working in the food supply chain have long suspected that their businesses are vulnerable to the changing purchasing motivations of consumers who are exerting an increasing influence on procurement, ingredient and packaging decisions. What this report shows is that this influence is often tinged with suspicion, increasingly demanding and, at times, contradictory," said LR's Head of Commercial for Customised Assurance, Stuart Kelly.
"Our aim is to provide the relevant data and insight to those with the power to affect decision-making processes in their businesses. While some may find that their suspicions are confirmed, others may be surprised by what they can learn from the thinking and behaviour of the modern shopper," he added.
Here are some of the key findings taken from the report:
One in three UK shoppers are questioning the safety of their food
Only 9.3 percent of consumers feel more confident about the safety of their food than the previous year
18.7 percent of consumers changed their buying habits because of a food safety scare in the last 12 months
36.7 percent of consumers said that Brexit will result in the deterioration of food standards
Only 18 percent of consumers are confident that the vegan food they consume does not contain meat
63 percent of UK consumers – at least on occasion – check the country of origin of their food products
One in four are not confident at all that food products labelled as organic are produced using organic methods
72 percent expect food retailers and outlets to know the precise ingredients of all products sold
75 percent of UK consumers want supermarkets to stock produce from sustainable and ethical sources
40 percent practise food prices over food waste, hygiene and nutrition, but still want their food to come from an ethical supply chain, with 85 percent viewing this as important.