Study suggests egg-industry-funded research downplays danger of cholesterol
The researchers allegedly examined all research studies published from 1950 to March of 2019 that evaluated the effect of eggs on blood cholesterol levels, and examined funding sources and whether those sources influenced study findings.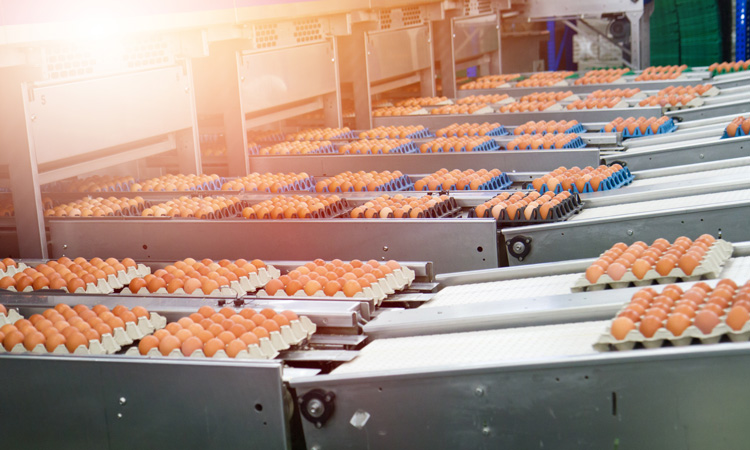 Headlines claiming that eggs do not raise cholesterol levels could be the product of faulty industry-funded research, according to a new review published by the Physicians Committee for Responsible Medicine.
The results are said to show that, prior to 1970, industry played no role in cholesterol research. The percentage of industry-funded studies reportedly increased over time, from 0 percent in the 1950s to 60 percent in 2010-2019.
"In decades past, the egg industry played little or no role in cholesterol research, and the studies' conclusions clearly showed that eggs raise cholesterol," said study author Neal Barnard, MD, president of the Physicians Committee for Responsible Medicine. "In recent years, the egg industry has sought to neutralise eggs' unhealthy image as a cholesterol-raising product by funding more studies and skewing the interpretation of the results."
Overall, the study suggested that more than 85 percent of the studies – whether funded by industry or not – showed that eggs have unfavourable effects on blood cholesterol. Industry-funded studies, however, were allegedly more likely to downplay these findings. The researchers indicated that although the study data showed cholesterol increases, study conclusions often reported that eggs had no effect at all. Approximately half (49 percent) of industry-funded intervention studies reported conclusions that were discordant with actual study results, according to the researchers, compared with 13 percent of non-industry-funded trials.
The researchers cited one 2014 study of college freshmen, where the addition of two eggs at breakfast, five days a week over 14 weeks, was associated with a mean LDL cholesterol increase of 15 mg/dL. Despite this rise in cholesterol, investigators reportedly concluded that the "additional 400 mg/day of dietary cholesterol did not negatively impact blood lipids." The researchers said that cholesterol change did not reach statistical significance, meaning that there was at least a five percent chance that the cholesterol rise could have been due to chance alone.
"It would have been appropriate for the investigators to report that the cholesterol increases associated with eggs could have been due to chance. Instead, they wrote that the increases did not happen at all. Similar conclusions were reported in more than half of industry-funded studies," added Dr. Barnard.
"The egg industry has mounted an intense effort to try to show that eggs do not adversely affect blood cholesterol levels," said Dr. Barnard. "For years, faulty studies on the effects of eggs on cholesterol have duped the press, public and policymakers to serve industry interests."
Related organisations
Related people