Report finds Chinese gangs exploiting the African swine fever crisis
Chinese gangs have reportedly been spreading rumours, causing panic, infecting livestock and smuggling pigs, as they attempt to exploit the current African swine fever crisis in China.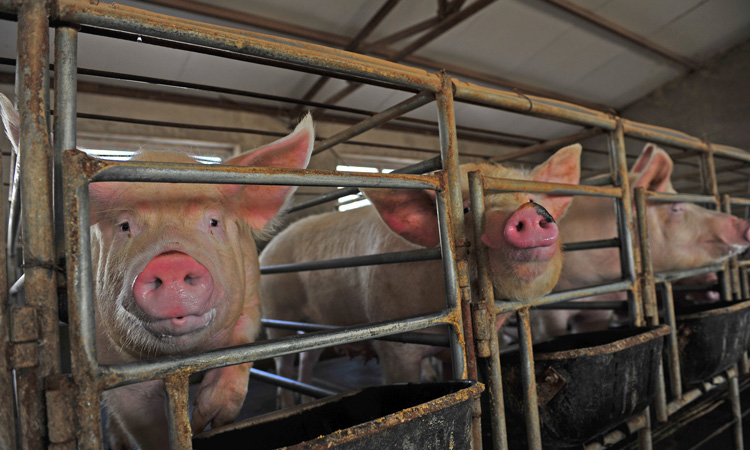 Chinese criminals have been spreading rumours and causing panic about the country's African swine fever crisis, with the aim to force farmers to sell their pigs for lower prices. The criminals are then smuggling the meat and selling it on, according to the magazine China Comment, which is affiliated to state news agency Xinhua.
The gangs have also been reported to be spreading the disease by dropping infected items into farms with drones.
The disease has already reportedly reduced the country's pig herds by over 40 percent as farmers and authorities attempt to stop the disease from spreading, and this has been noted to drive up pork prices to more than double in some areas.
The magazine's report said that the gangs have been causing panic among farmers and spreading rumours in local areas, with some gangs leaving dead pigs in areas to make farmers believe the disease is spreading.
"One of our branches once spotted drones air dropping unknown objects into our piggery, and later inspection found [the] virus in those things," a farmer manager told the reporters.
Once they have purchased to cheaper the pigs, the gangs then reportedly smuggle the animals, or their meat, to other areas where prices are higher, where they are then considered to have the best price. The profit margin can reportedly be as much as 1,000 yuan (£107) per pig.
According to the report, in the southwestern province of Yunnan alone, authorities have already seen 10,000 live pigs, some infected with the virus, being transported to other areas.
The report said police believed that one gang had smuggled approximately 4,000 pigs from the province in one day, and they had been bribing inspectors with fraudulent certification.
According to China's Ministry of Commerce, these impacts of pork prices have fuelled the highest annual consumer inflation rate in seven years.