Researchers study how crops compare to rice in flooding
The researchers explained how rice was domesticated from wild species that grew in tropical regions, where it then adapted to endure flooding and submersion in water.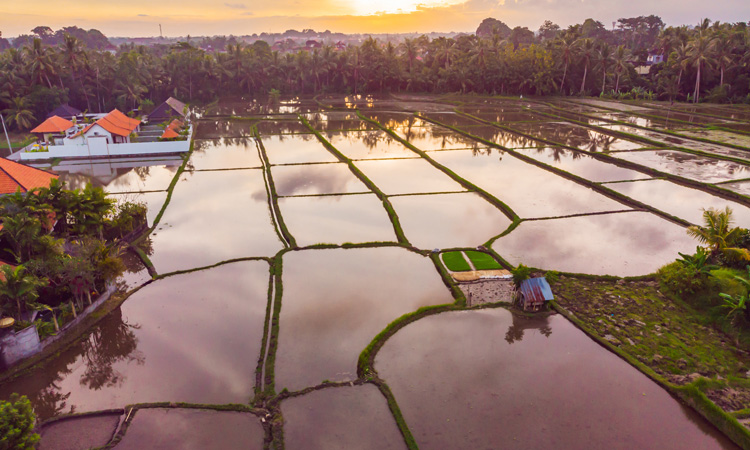 Of the major food crops, rice is considered to be the only one able to survive flooding. In a bid to find a solution to changing weather conditions, research by several American universities has studied how other crops compare to rice when submerged in water.
The research allegedly found that the plants – a wild-growing tomato, a tomato used for farming and a plant similar to alfalfa – share at least 68 families of genes that are 'activated' in response to flooding.
The researchers explained how rice evolved to its tropical regions, where it then adapted to be able to survive being submerged in water. Some of these adapted genes are said to exist in other plants, but have not yet evolved to switch on when the roots experience flooding.
In the study, the team reportedly examined cells that reside at the tips of roots of the plant, because this is where a plant's prime growing potential resides are said to be. The researchers said that these regions contain cells that can help a plant become more resilient to flooding. The team then examined the genes in these root tip cells to understand whether and how their genes were activated when deprived of oxygen or submerged in water.
The genes involved in flooding adaptations are reportedly called submergence up-regulated families (SURFs). The researchers reported that the plants had 68 SURFS in common with rice, even after the 180 million years of rice evolution.
While University of California, Riverside researchers conducted flooding experiments and analysis of rice plant genomes, scientists at Davis reportedly did the same with the tomato species while the alfalfa-type plant work was carried out at Emory University.
Though the SURFs were activated in all the plants during the flooding experiments, their genetic responses were not reported to be as effective as in rice. The wild tomato species that grows in desert soil withered and died when flooded.
The group is now allegedly planning additional studies to improve the survival rates of the plants that currently die and rot from excess water.