How are consumer perceptions around dairy products changing?
With research showing a rise in consumers checking nutritional labelling on dairy products for reduced sugar and higher protein content, Will Cowling, Marketing Manager at FMCG Gurus, explores how consumer choices in France are changing.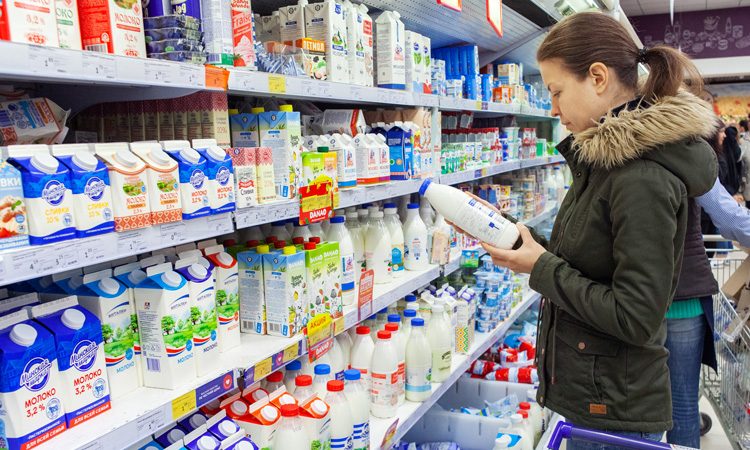 Dairy products are highly popular in France and is a key area for consumer diets. There is a rise in consumers who are actively looking to improve their health and this has led to more people researching what they are eating through different channels. The increase in researching dairy products via social media and nutritional labelling is starting to shape consumer buying habits; consumers are showing higher interests in protein content in dairy whilst they look to reduce the intake of dairy products high in sugar.
The top products consumed on a daily basis in France are fresh milk (37 percent), butter (18 percent), cream (27 percent), and flavoured yoghurt (14 percent). Dairy products are still considered a key aspect of French consumer diets.
However, due to consumers looking to improve their overall health, they are becoming more aware of what they are eating. This has led to a rise in consumers checking the nutritional labelling of dairy products. On average, 25 percent of consumers check the nutritional labelling most or all of the time when buying products.
So, what are consumers looking for when checking nutritional labelling on dairy products? FMCG Gurus research shows there are two key areas consumers in France are actively seeking: protein content (58 percent) and sugar content (57 percent). Protein is becoming a major part of consumers' diets as they are now noticing the benefits of increasing their intake, where sugar is still seen as a dietary evil leading to consumers actively looking to reduce their sugar intake and replace this with more functional ingredients such as protein.
Despite only 25 percent of French consumers having heard of the term, grass-fed products are on the rise due to the better qualities they possess. Grass-fed milk has double the omega-3 fat content as conventional milk. Dairy cattle that produce organic milk are given some access to pasture; at least 30 percent of their diet must come from grass. After hearing this concept, 82 percent of consumers saw this as 'appealing' or 'very appealing'. Of these consumers, 52 percent would be 'likely' or 'very likely' to pay a premium price for such dairy products.
Social media has become a part of everyday lives and has a big influence on consumer buying habits. Due to consumers looking to improve their overall health and the use of social media, consumers can use this as a new tool to research products. In France, 48 percent of people state that they have researched dairy products through different social media channels. People are actively using social media to research new products (70 percent), pricing (67 percent), and product reviews (60 percent).
Health issues with products are also being researched as 55 percent of consumers are looking for this when researching dairy products.
This FMCG Gurus research shows that consumers are changing and are looking for better, healthier products. This relates to all areas of their diets, including the dairy industry, and brands must be aware of the conscious sugar reduction and increased protein content that consumers want.
About the author
As Marketing Manager of FMCG Gurus, Will Cowling is responsible for managing day-to-day marketing tasks ranging from campaigns and PR, to managing content on social channels and the website. Understanding the business and the industry is key to providing innovative ideas and producing quality content. He has a strong focus on evaluating consumer perceptions and deciphering insights. 
Related organisations
Related regions