Growth of CBD in pet supplements
Jaclyn Bowen talks to James Crouch from Buckley Pet about the use of CBD in pet supplements.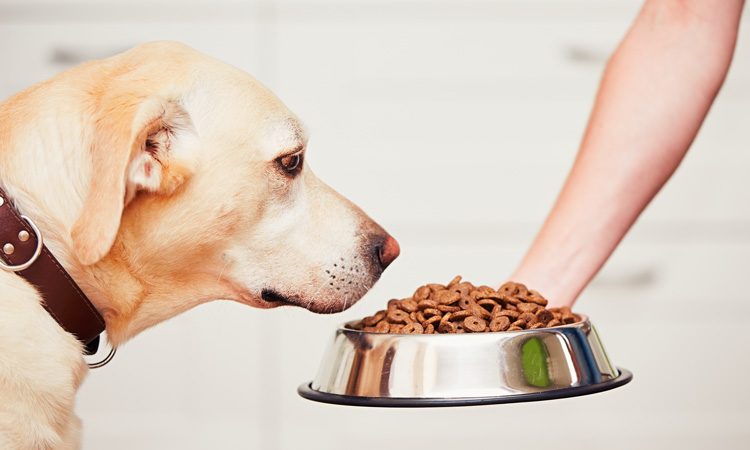 Pet industry spending is on the rise and is expected to reach $96 billion by 2020 with Cannabidiol (CBD) as one of its fastest-growing sectors. Products with anti-anxiety and anti-inflammation properties are among the top-selling market segments.1 This is not surprising given that recent studies2 have shown that our pets are living longer than ever; the average life expectancy of dogs increased from 10.5 years to 11.8 years between 2002 and 2016.
The reason? A shift in mindset in how people think of their furry friends. No longer is 'Fido' considered a pet, rather 95 percent of pet owners regard their pet part of the family3, I know I do. If CBD is all the rage as the new alternative medicine for humans, it is a natural evolution for pet 'parents' to reach for CBD for its therapeutic properties.
I spoke to James Crouch, President and CEO of Buckley Pet, a Boulder, Colorado-based pet food company available in Whole Foods Markets nationwide, about what it took to launch Buckley's new Hemp Oil.
Q: What government organisation is responsible for the oversight of hemp pet products?
A: In 2018, Congress passed the Farm Bill which transferred authority of hemp cultivation and products from the Drug Enforcement Administration (DEA) to the Food and Drug Administration (FDA). This act federally legalised hemp products with less than 0.3 percent THC, such as hemp oil with naturally occurring levels of CBD. 
Q: Why did Buckley decide to launch a hemp oil for pets?
A: As a company that is focused on offering the highest standard of purity and quality in dog food, treats and supplements, we saw an opportunity in a new market that was missing options with those same standards. It was critical for us to provide products that were tested for purity, certified by the National Animal Supplement Council (NASC) and THC-free. We were able to find a great partner who allowed us to execute production in a manner that allows Buckley to be confident in the claims we make and the product we bring to market. 
Q: When it came to formulating for pets, were there any unique quality assurance/quality control needs Buckley had to consider?
A: Along with the benefits of CBD, there are also potential dangers, especially with THC content. The psychoactive properties of THC can be extremely harmful to animals, so Buckley undertakes additional steps to ensure non-detectable levels of THC in all of our products. This includes testing in two ISO 17025 accredited labs to independently verify THC levels, as well as testing for yeast, mould, heavy metals, pesticides and over 400 impurities. 
Q: What has been the consumer and retailer reaction?
A: There is a lot of buzz around CBD products in the industry, and everyone is excited about the potential benefits. At the same time, it is hard to separate the facts from the noise. We encourage retailers and their consumers to look for three primary things when considering CBD for their pets.
Guaranteed levels of CBD
Non-detectable levels of THC
Transparent test results for every batch. 
Q: If you were to provide guidance for other brands contemplating formulating with CBD or hemp in new consumer categories, what advice would you give?
A: The excitement surrounding the CBD pet market has, unfortunately, led to a fair amount of misguidance and opportunism with products and claims that are unfounded and potentially unsafe. We encourage anyone who is interested in CBD for their pets to take part in researching themselves, learn what the facts are, address the opinions and try to ignore the marketing. 
References
1 https://www.petfoodindustry.com/articles/…
2 https://www.banfield.com/Banfield/media/…
3 https://www.petfoodindustry.com/articles/…
About the Author 
Jaclyn Bowen MPH, MS is the Executive Director of Clean Label Project and a food safety and quality systems engineer. Prior to coming to Clean Label Project, she spent 15 years at the World Health Organization Collaborating Centre, NSF International, working on the creation and enforcement of food safety and water quality standards and compliance systems.