New highs are on the horizon with drinkable and edible cannabis
The legalised cannabis market has seen a lot of growth over the past few years, with cannabis legislation gaining traction and the popularity of CBD increasing as a consequence. According to a new report by Transparency Market Research, the market is set to increase even further with the rise in the use of drinkable and edible cannabis…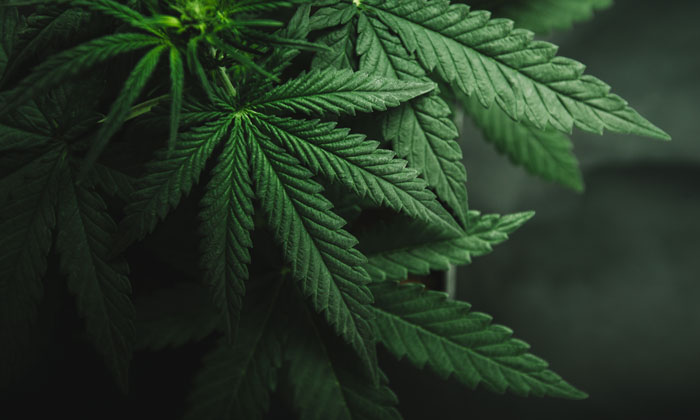 Almost 50 years ago, the Marijuana Tax Act, 1973, banned the use of hemp. Despite a negligible amount of Tetrahydrocannabinol (THC) – which can't get users high – law makers had grouped this plant with cannabis and banned its consumption.
However, more than four decades later, things have begun to change, with recent governmental acts, such the Agriculture Improvement Act, 2018, starting to legalise hemp in recognition of its medicinal and recreational benefits.
While marijuana continues to remain harmful to the body, recent research has proved that the drug has a non-psychoactive cousin. It's called Cannabidol (CBD) and it is derived from hemp. In 2018 CBD players in the cannabis industry introduced it in a range of products – from sparkling water to bath salts and lotions. 
So where does this industry stand in terms of worth? A study by Transparency Market Research estimates that the global market for legalised cannabis will be worth US$ 81.47 billion by 2027.
How does this impact the food and beverage industry?
There is a growing buzz observed in the beverages segment towards the production of cannabis-infused drinks. Gone are the days that stereotyped marijuana users as hippie stoners with bloodshot eyes. Use of cannabis has transformed into a lifestyle: there are cannabis supper clubs taking place and cannabis-laced coffee capsules are available to kick-start the day.
Legal cannabis is slowly permeating each sector of adult life. The changing pace of living and rising urbanisation will impel the demand for legalised cannabis, according to TMR's report.
The boom in CBD is catering to anxious millennials by introducing cannabis in beverages in a big way. A number of THC-infused drinks are being launched in regions where it is legal. Tarukino, based in Seattle, produces apple cider laced with both THC and CBD. California Dreamin' makes pomegranate and tangerine flavoured THC sodas, and has raised over $2 million from investors.
Even household names like Corona are not far behind. Constellation Brands, the owner of Corona, has invested $4 million in a Canada-based marijuana company. Coca-Cola was in talks with Aurora Cannabis and Aphria Molson Coors has also announced a partnership with a Canadian marijuana firm with an aim to produce cannabis-infused, non-alcoholic beverages in a joint venture. Tanqueray and Johnnie Walker have also been allocating resources into the weed industry.
Will cannabis lounges be the new trend?
Picture this: a location away from home that offers a safe haven for ingesting legalised cannabis, providing a social environment as well as the amenities that a restaurant or pub provides. Such lounges are bound to hit the right nerve with consumers and a number of them are appearing. While the number is relatively small at present, such establishments are likely to gain favour with consumers. Denver has one such premise, while San Francisco has seven. Essence, Nevada's dispensary operator, was granted the first license for a lounge. As regulations evolve, the number of lounges will definitely see an uptick.
Recreational marijuana has now been legalised in ten US states, while sovereign states of Canada and Uruguay have fully legalised it for recreational use. As an increasing number of consumers dip their toes into the world of cannabis-infused edibles, the market holds great potential for growth.
The study further forecasts that as cannabis legalisation gains traction, the global market will experience amplified revenues. In 2017, the Specialty Food Association proclaimed cannabis to be one of the leading trends in the food and beverage industry from 2018 onwards. This has paved the way for several start-ups as well as established vendors in the food and beverage industry to consider adding legalised cannabis in their products.
What about the health and safety of legalised cannabis-based products?
Many consumers have minimum knowledge of cannabis-infused foods and beverages. Edible and drinkable cannabis are perceived to be healthier than smoking or inhaling the same. While there are no clinical studies validating the benefits of cannabis edibles, the overall perception regarding the medical benefits of consuming cannabis will lead to lucrative growth opportunities for vendors.
Ensuring that consumers get exactly what they want will be like walking on a precipice for vendors. Keeping a balance between promoting health benefits of legalised cannabis and the trepidations about becoming too inebriated will work in favour for players in this market.