Stepping up to the plate: Dr Rhian Hayward
In this series, we speak to dynamic voices in the food industry, showcasing individuals who are embracing new responsibilities and unveiling their visions for the sector.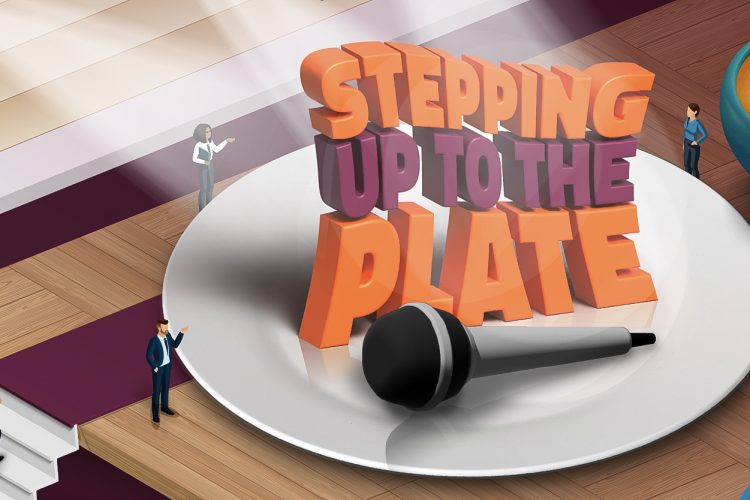 In early September, the Food Standards Agency appointed Dr Rhian Hayward as its Board Member for Wales and Chair of the Welsh Food Advisory Committee. To find out more about her journey so far in the sector, as well as her current concerns regarding the industry and visions for her new role, New Food spoke to Dr Hayward as she steps up to the plate and takes on her new position.
Who are you and what is your new role?
Dr Rhian Hayward (RH): I'm Rhian Hayward and I am newly appointed to the Food Standards Agency (FSA) Board and am Chair of the Welsh Food Advisory Committee. I have previously held a number of public appointments for Welsh Government, including membership of the Welsh Industrial Development Board and the Food and Drink Industry Board. Throughout my professional career I've been involved with the public and private sectors, including founding a consultancy business to assist investors with due diligence around technology-based companies.
What experience do you have in the food industry and how to you plan on applying this knowledge?
RH: I have a bioscience and biotechnology background. Now I lead the team at the Aberystwyth Innovation and Enterprise Campus ('AberInnovation') where we provide world-leading facilities to help academic experts and companies to collaborate on food and drink innovations.
At AberInnovation we have designed, built and operate a pilot scale Future Food Centre, which provides an environment for testing and improving existing and novel foods, including shelf life, nutritional content and composition analysis. It is in the same buildings as our Biorefining and Analysis Centres which makes us unique in the UK.
The integration of refining and food means we see a lot of projects looking at new ways to reduce food waste and to recover the valuable molecules from that waste that would otherwise be thrown away. This is often referred to as the circular economy in food and drink, and there is great interest in improving our approaches when it comes to the food we discard. The team and I observe a genuine 'movement' in the circular economy – and we see a great deal of passion and commitment in start-up companies and food entrepreneurs.
This experience will contribute to the work that the FSA does around creating a food system that consumers have confidence in, and addresses challenges around food security at a time of growing cost of living pressure.
With a background of science and innovation, how does your existing knowledge make you an ideal Board Member for Wales and Chair of the Welsh Food Advisory Committee?
RH: I hold a DPhil from University of Oxford in infectious disease epidemiology, after university I started working in the private sector in the biotechnology area. Each of my roles featured collaboration with universities to find the very best research that could be eventually taken to market as products. I learnt how industry and academia can work alongside each other and create marvellous advancements that consumers can benefit from. That's innovation – taking existing research knowledge to the marketplace.
It's a really difficult space to work in – there are lots of technical and commercial hurdles – and there are many failures. I think I've picked up knowledge on how collaborative, science-based innovation really works. Now it's my 'day job' and it's hugely rewarding.
The FSA carries out a huge amount of research and I look forward to working with the Board on how this evidence can be practically applied to create policies that keep food safe.
What are the three main things on your mind at the time of stepping up to the role?
RH: The FSA works to keep food safe and what is says it is, and is healthier and more sustainable for consumers. Taking a Board role with the FSA is therefore a huge responsibility.
As I start the new role I am considering how in particular to:
Bring the interests of Wales into these areas. I am Welsh and I believe in working hard to ensure the Wales voice is heard in all areas of UK policy making
Support the FSA on the further development of the mission for healthier and sustainable food, to try to do my part in ensuring greater health and wellbeing opportunities for all of us through the food and drink we consume
Think through, as someone working in innovation, how we can develop our system for assessing and regulating novel foods in the consumers' best interests.
What are your key areas of interest when it comes to food safety?
RH: The FSA is tasked with protecting the public from threats arising from the consumption of food, including foodborne disease and food hypersensitivity. I, like many others, am deeply interested in the link between our food and our health – the more immediate effects of food on our bodies and also the longer-term impacts on our wellbeing. I will support the FSA in the goal of reducing the risk of foodborne disease (food poisoning) across the UK further, which will in turn reduce the societal burden on our health system and on our economic growth.
Innovation in the food sector is fast moving and ensuring new food and feed products coming to market are safe and authentic is a key area of interest for me.
Is there a news story that had stood out to you in recent months concerning food? If so, why has it been on your mind?
RH:  I use podcasts to stay in touch with a whole range of topics. For me the connection between healthy food and its affordability has stood out recently as the cost-of-living crisis means it is widely discussed. The escalating debate on ultra-processed food and the long-term impact of additives has been at the forefront of the conversation.
Listening to podcasts such as 'You and Yours' from BBC Radio 4 is really helpful as the presenters interview consumers to gather their views on these topics. These episodes remind me that as a society we have varied opinions on our food and drink. And that's directly relevant to the work of the FSA and our mission of food you can trust – to be consumer focussed and interpret the supporting evidence into strong policies to keep consumers safe and healthy.
What are some important discussions you hope to have with your colleagues/with the sector in the coming months?
RH: I'm looking forward to discussing some really interesting topics that FSA is responsible for, such as precision breeding, regulation of novel foods, food hypersensitivities, food labelling and the regulation of the meat industry. I hope my background in science and innovation will allow me to support the Board in guiding the FSA's decisions and ensuring that they continue to deliver food you can trust.
Biography

Dr Rhian Hayward has held successive careers in science and innovation. She has acted as Vice Chair of the UK Science Park Association and held public appointments for Welsh Government including membership of the Welsh Industrial Development Board and the Food & Drink Industry Board. 
Originally from Swansea, Dr Hayward holds the CEO position for AberInnovation, encouraging research collaborations between businesses, entrepreneurs and academics. She has a DPhil from University of Oxford in infectious disease epidemiology and a first-class BSc from King's College London and is a Fellow of the Institute of Directors. Rhian was awarded the MBE for services to Entrepreneurship in Wales in the Queen's Birthday Honours List 2016.