Getting novel foods to market
In this article, experts discuss the how the FSA is considering a range of possible proposals for novel food approval and facilitating how to get new food products to market in the UK more quickly.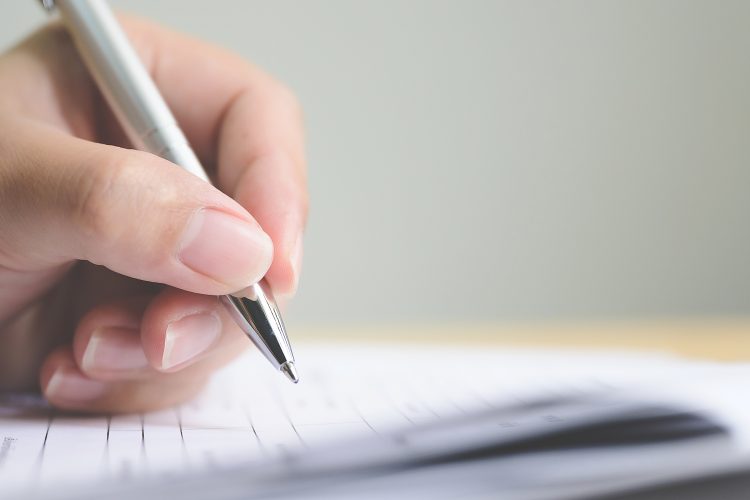 The Food Standards Agency (FSA) has published its review of the UK approvals process for placing novels food on the UK market. Titled the "Novel Food Regulation and Governance", this is the process by which various newly innovated foods can be placed on the market such as lab grown meats,  products using specific fermentation and more unusual ingredients such as insects
This review was prompted by the Government's commitment to promote innovation in food, particularly in relation to sustainable alternative proteins and dairy as part of its "Benefits of Brexit" policy agenda.  The report includes a range of different options on how to facilitate getting innovative new food products to market in the UK more quickly and efficiently.
What are the proposals?
There are a number of proposals outlined in the report. The more modest proposals hope to make the existing approval process more efficient by removing current "pain points" such as delays caused by the need for the Government to pass a statutory instrument before there is final approval for a food to be placed on the market. 
Applications could also be triaged on a risk-basis and there could be a priority lane for applications that meet certain criteria (this would likely be based on the Government's policy agenda on bringing sustainable plant-based alternatives to market and other objectives). The report also endorses the industry's calls for more guidance and early engagement particularly to support SMEs and start-ups who do not have the in-house regulatory support to facilitate applications.
The more radical options range from adopting more of a risk-benefit approach to changing the definition of what constitutes "safe". This would likely make the threshold to demonstrate that a product is "safe" be more aligned to the lower US standard of "reasonably certain of no harm" rather than the legacy EU precautionary principle which is a higher standard. It would also mean that when applying the novel foods authorisation, companies who could demonstrate the real consumer benefits such as sustainability of products, could also have these factored into the overall assessment of whether the product was authorised.
There is also a suggestion that we could move to more of a conditional authorisation basis which would mean allowing products to be placed on the UK market and monitored for a period of time for safety. This would be instead of requiring full authorisation before sales were possible. It would have significant commercial benefits as it would allow companies to initially sell their products during at least some of the authorisation period rather than needing to wait for final approval before making any sales in the UK. 
Recent insect authorisation accelerate tailwinds for novel foods
The fourth suggestion is to entirely do away with novel foods regulation in its current form.  This could either be replaced by regulation for specific types of novel food eg one framework for cultivated meat and another for precision breed gene edited products.  Or there could be an entirely new system of approvals for all foods based on their risk to consumers.
What are the next steps for novel food regulation?
Before any of the possible proposals are adopted as Government policy, the FSA will need to review the report and the Government will need to officially respond.
The report also makes it clear that there will be a public consultation. It is therefore likely to be some time before it is clear which route the government intends to pursue.  We can however expect significant overhaul of the novel foods regulation in the next few years – something intended to make it more streamlined and faster. 
What about novel foods that are made from gene editing?
The proposed reforms to the regulatory framework governing the authorisation of novel foods comes shortly after the entry into force of the Genetic Technology (Precision Breeding) Act 2023 on 23 March this 2023.
This separate legislation aims to enable a faster route to market for crops that are produced as a result of gene editing, provided that such results could have arisen as a result of precision breeding as opposed to "artificially" genetically modified organisms (GMOs), where genetic material is transferred from one species to another. Although this legislation covers plants and animals, a step-by-step approach is being taken, meaning that the initial changes will only apply to plants. Thus, any changes to the introduction of gene-edited animal products will come later.
The changes introduced by the legislation pave the way to market for crops produced as a result of gene editing technologies by replacing the need for specific complex approvals under the current GMO regime by a lighter touch regime which is based on notification – at least in England.
Such products are not, however, exempt from the regulatory framework surrounding novel foods, which may still be applicable depending on whether or not the product qualifies as a "novel food". As a result, any reform to novel food authorisation that is adopted will likely synergise the opportunities for broader innovation in relation to crops produced as a result of gene-editing technologies.
As the regulatory framework evolves, businesses in the food science and manufacturing sector should not overlook the importance of securing robust intellectual property protection that may be available for the products, or processes by which they are obtained. This may include patent protection which is a potentially valuable asset that should be considered at an early stage of development and support the future market launch of a product.
Where does this leave us?
Both the already implemented Genetic Technology (Precision Breeding) Act 2023 and the FSA's review of novel foods point to an exciting future for Food Business Operators looking to bring innovative foods to market in the UK and for export in many global markets.
About the authors
Katrina Anderson is an experienced Food Lawyer and Associate Director in Osborne Clarke's commercial and regulatory teams. Her specialism is advising clients, particularly food and drink manufactures and technology companies, on a range of regulatory compliance issues, including consumer protection, e-commerce, advertising and labelling.
Sian Edmonds is a Senior Associate in Osborne Clarke's IP disputes team. She has a particular interest in advising clients on complex technical matters, particularly in the Life Sciences and Healthcare and Food and Drink sectors. In addition to patent disputes, Siân advises clients on a range of other IP issues.
Stefanie Lo is a Regulatory and Advertising Associate at Osborne Clarke. Stefanie provides practical advice on regulatory and advertising risks throughout the entire product life-cycle, particularly in relation to the food, life sciences, healthcare and consumer products sectors.