India begins regulating vegan food
Jidesh Kumar explains how the Indian food safety authorities are beginning to enact regulations on vegan food in the country.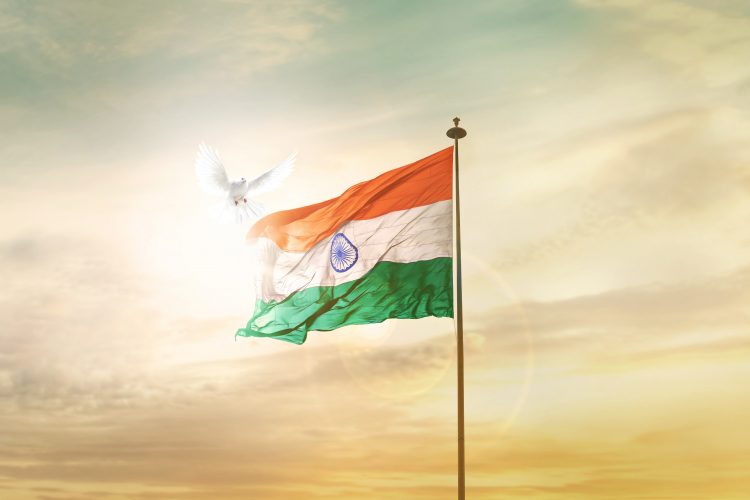 Consumers have recently become much more health concerned, and many have adopted a vegan lifestyle. Of course, veganism and vegetarianism are two very distinct concepts, despite some confusing one for the other. In India, the demand for vegan meals has been constantly expanding. People have recently come to not only accept veganism as a diet here to stay, but also actively practice it in their day to day lives.
Recently, the Food Safety and Standards Authority of India (FSSAI) issued the final notification for the Food and Safety Standards Vegan Regulations 2022. It is India's first food safety regulation that is solely focused on plant-based goods. The new regulations have laid down the following:
Defining Vegan Food
General Requisites
Food Labelling Requirements
Vegan Food Compliance
Episode Twenty: What's more sustainable – a meat-based diet or a vegan one?
Definition of 'Vegan Food'
The standards define 'Vegan Food' as any food or component that contains no animal products such as "additives, flavorings, enzymes, and carriers, or processing aids".  In addition, the definition dictates that no such material elements shall be employed in the processing or production of food.
General Requisites
Animal testing, such as Food Safety Evaluation, should not be used in the development of Vegan Food items unless allowed by FSSAI, the new regulations say. Packaging laws must be strictly adhered to for such products.
The Food Business Operator shall ensure that 'Good Manufacturing Practices' such as Food Safety Management Systems which may include techniques like Hazard Analysis and Critical Control Points (HACCP) and General Hygiene Practices (GHP) are deployed.1 These methods will ensure that food is produced in a non-vegan substance-free environment. If such environmental sharing is unavoidable, the 'Hygiene Requirements' must be strictly observed before the production and processing of vegan food products can begin.2 These steps are to be taken care of at every stage of the process; preparation, production, & packaging.
No person will be allowed to "manufacture, pack, sell, offer for sale, market or otherwise distribute or import any food as vegan food" unless these requirements are followed thoroughly.
Food Labelling Requirements
The new regulations dictate that vegan food must be stored and displayed in a way that distinguishes it from non-vegan food, whether sold separately or as part of a retail item. Vegan food manufacturers shall comply with the packaging and labeling requirements specified under the Food Safety and Standards (Labelling and Display) Regulations, 2020,3 except clause 5(4)(b) which states the requirement of using a 'Green Color' to indicate the Vegetarian nature of the food or the food product.
Following FSSAI clearance, each vegan food package must bear the following logo:
Licensing and Import Compliance Measures
The FSSAI could even create appropriate vegan logo guidelines. FBOs must submit an application to the FSSAI in the format provided and include all relevant information. A certificate is compulsory to be provided by the authorities of a recognised exporting nation in the format specified by the FSSAI before any vegan food can be imported.
Looking Forward
Vegans in India are increasing as consumers learn more about health, sustainability, and animal welfare. The new standards are being released at the same time as India's industry is still expanding rapidly. Food business owners must quickly examine their working conditions and reclassify their food products to ensure that they comply with the law.
India is home to an increasing number of food technology startups and businesses producing vegan alternatives to meat, eggs, and dairy. Money has also been flowing into the company. GoodDo, India's first plant-based fast-food chain and a pioneer in the plant-based meat sector, received its first Venture Capital round in August 2021. Since then, additional Indian companies that manufacture plant-based products, such as 'Proeon', and 'Goodmylk' have begun funding rounds.
The guidelines demonstrate that the food processing industry intends to produce healthier and more environmentally friendly meals. The government will continue to press for these reforms until everyone in the industry agrees with them and adopts them as a standard. With the number of illnesses linked to consumption on the rise, the government is attempting to persuade people to buy healthier products.
The vegan sector is expected to consolidate these regulatory changes, which will have a cascading impact because both market actors; organised and unorganised, will be required to follow these regulations to a great extent or risk being penalised for failing to do so.
References
https://foodregulatory.fssai.gov.in/foodpractices#:~:text=FSSAI%20has%20set%20globally%20benchmarked,(GHP)%20for%20food%20businesses.
About the author
Jidesh Kumar is the managing partner of King Stubb & Kasiva, a full-service corporate law firm in India with offices in New Delhi, Mumbai, Bangalore, Chennai, Kochi, Kolkata, Pune and Hyderabad. His practice includes litigation strategy, arbitration, and corporate and commercial laws. He is a celebrated information technology law expert.