How the Queen's Jubilee is impacting the food and drink industry
As the UK celebrates the Queen's Platinum Jubilee, Laura Jackson co-founder of Popcorn Shed, analyses what impact this has on the food and drink sector.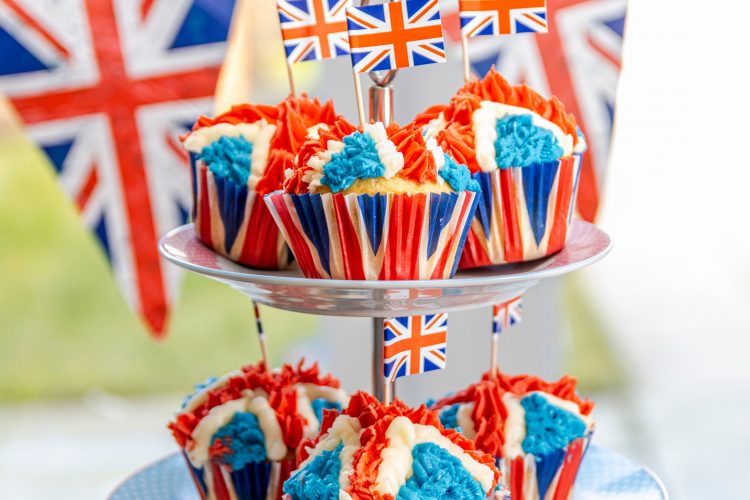 This week (2- 5 June 2022) the UK celebrates a historic event: Queen Elizabeth the II's 70th year on the throne. This is the first British monarch to reach this milestone and whether you are a fan of the Queen and the Royal family or not, there is no escaping the Queen's Platinum Jubilee frenzy.
To mark such a momentous occasion, people across the UK will be enjoying an extra-long, four-day weekend. Aside from the celebrations, parades, garden and street parties all over the country, a new trend has emerged: the rise of Jubilee-themed food and drinks. Supermarket shelves – including those of Sainsbury's and Tesco, to name a couple – are filled to the brim with products with quintessentially British flavours, decorated with royal designs. From bottles of gin created especially for the occasion, and cakes with images of the Queen, to Union Jack cookies and British gourmet popcorn, there is plenty of food and drink created to commemorate the historic moment.
New launches to mark the occasion
At Popcorn Shed, we are known for our innovative flavours and new takes on the classics, and as such, have launched two British themed flavours for the Jubilee Celebration: Cherry Bakewell and Strawberries & Cream gourmet popcorn.
With two public holidays and fairly good weather (for the UK at least) forecasted, the demand for barbecue food, sweet treats, alcohol and soft drinks is expected to soar. Many producers have reported that the Jubilee celebration has had a mini-boost to trade as Britons put aside their cost of living worries for a few days and prepare to celebrate Queen Elizabeth's Platinum Jubilee.
What does this mean for the food and drink industry?
Marks & Spencer reported at least 40 percent of the UK population planned to have a street party and the Co-op estimated 39 million adults will be doing something to celebrate. The Jubilee has the potential to create a feel-good factor that lifts consumer confidence and persuades people to put their concerns to one side, even if only temporarily.
It hasn't been an easy ride for the food and drink industry; from multiple lockdowns, to Brexit, packaging shortages and rising prices. Such factors have plagued the sector with a series of obstacles (supply chain challenges, increasing costs and labour shortages), which may explain why food and drink has been one of the main contributors to consumer inflation in recent months and why consumers might be seeing price increases in their regular spending. These price rises in food and drinks partly reflect the challenges faced by businesses in the food and drink sector.
In addition to this, the food and drink industry has undergone a series of changes due to the rapidly changing consumer behaviour, technological advancements and stringent regulations. A boost in trade is much needed! However, the Jubilee spending boost in trade is expected to be short-lived. Britons are facing a squeeze on their disposable income, with inflation hitting a 40-year peak of nine percent in April and projected to rise further.
Whilst the Jubilee weekend boost is appreciated by many food and drink brands, being a consumer-driven industry, the constant expectation to innovate, be on-trend and stay relevant is a strain on resources and is amplified by the other economic issues and obstacles we, as a sector, have faced.
Both the food and drink industry and consumers across the UK can only hope that the Jubilee celebrations will bring some much-needed cheer to the country – if only for a short while.
About the author

Laura Jackson is the co-founder of Popcorn Shed. An award winning gourmet popcorn brand establish in 2016. From a kitchen table start up, now exporting to 20+ countries as far and wide as Japan and the US. Popcorn Shed products can be found in some of the high streets well known department stores such as Harrods, John Lewis and Harvey Nichols. Previously Laura had a career as a management consultant for a large worldwide consultancy firm consulting for a number of FTSE 100 companies before setting up her own successful consultancy company. However, the draw of being a true entrepreneur and starting something from scratch was so strong she decided to take both the risk and challenge of a new business.
Related organisations
Related regions