The psychological impact of allergies
During Allergy Awareness Week, New Food explores the findings of the UK's biggest study into the perceptions on allergies, which has uncovered the hidden mental health and psychological effects of having – or caring for someone – with an allergy.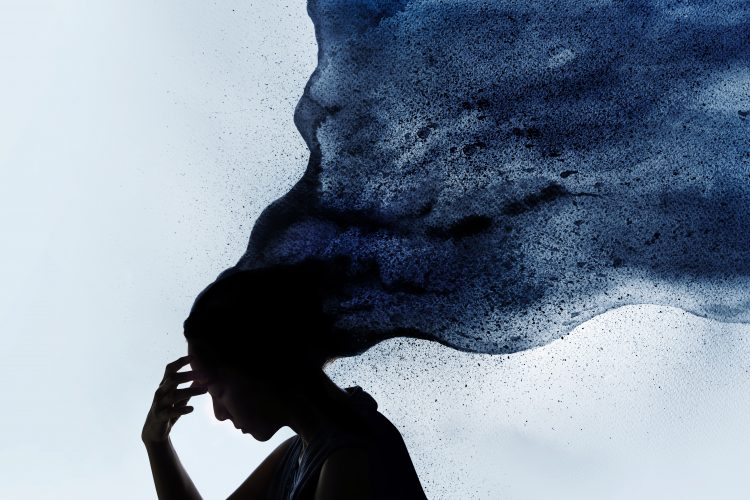 Allergy Awareness Week 2022 takes place this week (25-30 April). Spearheaded by Allergy UK, the initiative aims to raise awareness about all allergies, while highlighting the difficulties people with them experience. It also seeks to help the general public understand the seriousness of certain allergies and improve public knowledge of what can sometimes be a life-threatening condition. 
This year, Allergy UK is looking to highlight the hidden and often overlooked psychological impact on those with allergies (from less risky allergies such as hay fever to life threatening ones). As part of its investigation, the charity conducted what it says is the largest ever UK study into perceptions on allergies.
The allergy study
The attitudinal survey sought to gauge the attitudes and sentiment towards allergy sufferers. It found that over half (53 percent) of people living with allergies in the UK regularly avoid social situations due to their plight. While more than half (52 percent) often felt they had to play down their allergies due to fear of judgement from family, friends and/or their employer, leading to feelings of fear, isolation and depression.
Over a third of the general public believe that people exaggerate the severity of their allergy.
The survey also found that parents of children with allergies reported adverse effects on their own mental health, with over 54 percent saying they felt "very" or "extremely" anxious about their child having an allergic reaction when eating out.
Moreover, the charity discovered that perceptions of allergies are formed at an early age. Two in five parents said that their child had experienced being teased or bullied about their condition at a young age.
How to help
Allergy UK is looking to stop those with allergies from feeling isolated and to tackle bullying of such individuals, through its daily work and campaigns like Allergy Awareness Week.  
But what else can people do to make those with allergies feel less anxious and afraid? The charity recommends the following:
Being supportive at work, in school and at home
Educating oneself around allergies
Having open discussions with those who are experiencing such struggles.
Disability gymnast and winner of 22 British titles, Natasha Coates, is working with Allergy UK to help raise awareness of the "hidden psychological impact allergies have on sufferers".
Natasha, who lives with multiple allergies, gave further context to the effects having an allergy can have: "It's hard to understate the sense of fear and isolation you can feel when living with a serious or life-threatening allergy. The misunderstanding and perceptions of allergies can make everything from going out to dinner, to spending time with friends or even shopping deeply stressful and can often lead to feeling isolated and alone."
Whilst more than 41 million people suffer from a form of allergy in the UK – that is over 60 percent of the population and includes hay fever, asthma and eczema as well as insect venom, food and medication – over a third of the general public believe that people exaggerate the severity of their allergy. Furthermore, 44 percent of workers with allergies said their condition had impacted their performance at work, according to the charity
Given this is a condition that effects so many, these findings are rather surprising. 
"Allergies are a serious and often unreported issue for millions of people across the UK, with nearly 44 percent of the UK population suffering from at least one allergy," Carla Jones, CEO of Allergy UK told New Food. "Symptoms can range in severity and there is real misunderstanding on how allergies can impact both physical and mental health. For many dealing with, or caring for loved ones with allergies, the psychological impact of living with a condition day to day is often overlooked."
She added that "feelings of anxiety, loneliness, isolation and fear" are common among those with allergies and "impact every aspect of life, from personal relationships to choices of restaurant". 
"An allergy-free life is now the exception, not the rule," she continued. "For many, the perception is that an allergy, like hay fever, is a minor and seasonal problem. However, this research (the largest study undertaken by an allergy patient organisation in the UK) has highlighted the impact that negative perceptions and misunderstandings have on our allergic community."
Allergy UK's research forms the basis of its new campaign, 'It's time for the UK to take allergy seriously', which launches this week. The initiative will be focusing on themes relating to the "psychological impacts of allergic disease". This is the first phase of a campaign, which will also see the organisation stepping up its work to improve the healthcare provision for people living with allergies.