Three Thanksgiving food stories you might have missed
As you tuck into your Thanksgiving turkey or maybe even some leftovers with the football, here's three food stories you might have missed this Thanksgiving.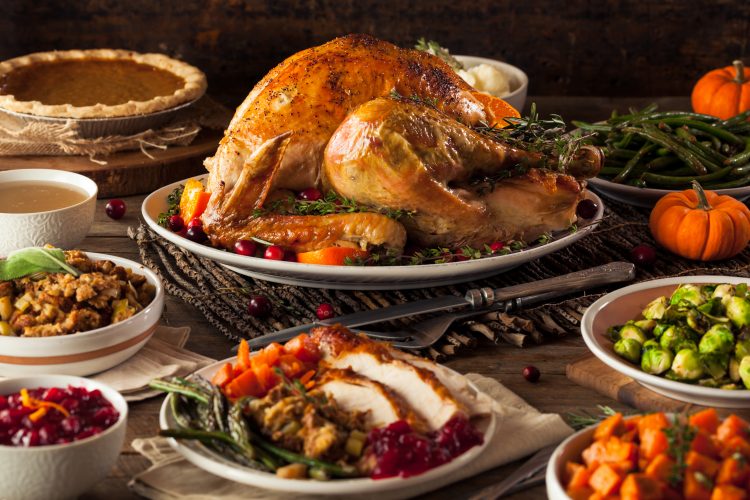 Thanksgiving is one of the most important celebrations in American culture for so many reasons. It's a chance to be grateful for what we have, a chance to catch up with family members you might no see very often, and it's also a chance to eat lots and lots of food. As with any celebration around the world, the food is the centrepiece of the occasion – but did you know that the cost of Thanksgiving has increased? Or that North Carolina's favourite casserole is the Pineapple? Read on for three stories you might have missed this Thanksgiving.
The cost of Thanksgiving has gone up
The Thanksgiving feast is mighty impressive, but it's also expensive. According to the American Farm Bureau Federation, the impact of that mountain of food on American wallets has increased by 14 percent on last year. The AFBF's 36th annual survey indicates the average cost for a Thanksgiving meal for 10 in 2021 is $53.31 – up $6.41 on last year's average of $46.90.
The AFBF uses so-called "volunteer shoppers" to measure prices before the traditional offers are launched by supermarkets just before the big day, with the shopping list consisting of turkey, stuffing, sweet potatoes, rolls with butter, peas, cranberries, a veggie tray, pumpkin pie with whipped cream, and coffee and milk, all in quantities sufficient to serve a family of 10 with "plenty for leftovers."
"Several factors contributed to the increase in average cost of this year's Thanksgiving dinner," said AFBF Senior Economist Veronica Nigh. "These include dramatic disruptions to the U.S. economy and supply chains over the last 20 months; inflationary pressure throughout the economy; difficulty in predicting demand during the COVID-19 pandemic and high global demand for food, particularly meat.
"The trend of consumers cooking and eating at home more often due to the pandemic led to increased supermarket demand and higher retail food prices in 2020 and 2021, compared to pre-pandemic prices in 2019."
The Thanksgiving turkey itself is still the most expensive item on the list, with the average price up 14 percent on last year. However, fears of significant shortages for this year's holiday season have not yet materialised.
The rise and rise of plant-based alternatives
Last year we reported the considerable rise of plant-based alternatives to Thanksgiving favourites – including the turkey centrepiece. This trend has shown no signs of slowing down, with Forbes estimating that 4.5 million plant-based turkeys will be the centrepiece of American tables this year.
Plant-based sales have been on the increase for some time now, with many predicting a 2022 boom for the sector. One reason behind the rise in plant-based could the ease of buying plant-based alternatives, which has certainly increased in recent years. Gone are the days of needing complex recipes to accommodate the vegetarian family member – now more and more people are choosing plant-based diets and food retailers are reflecting this in their range of products.
In addition, the US Department of Agriculture has revealed that US consumers are eating less turkey as a whole now then they were 20 years ago, down from 17.7 pounds per capita in 1995 to 15.8 pounds per capita in 2020. Are the days of the turkey numbered?
What was your state's favourite dish?
Everyone's got their own Thanksgiving twist, whether its sweet potato or pecan pie. Yet how does your favourite Thanksgiving dish stack up to the rest of the country? New Google data shared with USA Today has revealed the casserole most searched for in each state compared to the rest of the US – ie each state's most uniquely searched dish.
Some consistent favourite popped up – there were plenty of broccoli and green bean casseroles – yet there were some oddities. North Carolina's favourite dish according to the data was a Pineapple – a casserole consisting of pineapple chunks, cheddar cheese and Ritz crackers – whereas Virginia searched for French toast the most compared to its fellow 49 states.
There were some variations on the classics too – California searched for Mexican corn casserole the most, while Michigan opted for creamy corn uniquely. Corn and broccoli, or variations thereof, were the most popular casseroles across the 50 states, with plenty also opting for the classic sweet potato.