How to improve your food safety culture
Food safety expert, Wasi Asghar, examines the ways in which the senior management of food manufacturers can improve food safety culture.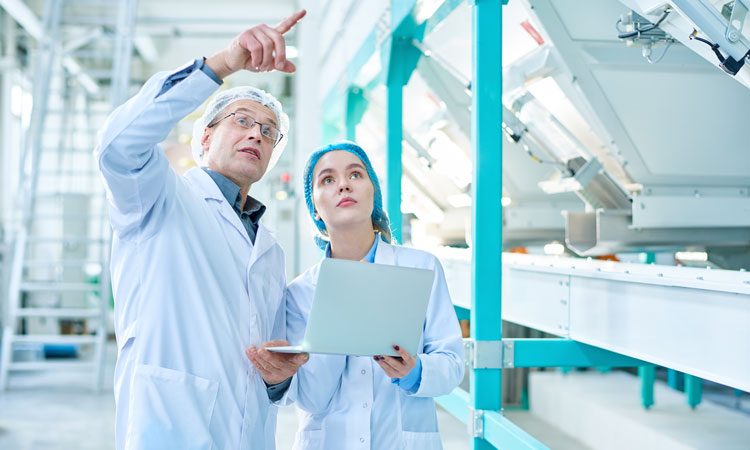 As the food industry, we are expected not only to provide food to all but also ensure it is safe for consumption. Food is necessary for our health and survival, providing us with energy and nutrients we need, and consumers expect to it be safe. The consequences of inadequate food safety is therefore perilous, and can result in illness, hospitalisation or even death. 
In order to ensure the delivery of safe food, there are various standards available worldwide which are to be strictly implemented and maintained by food business operators (FBOs). The Global Food Safety Initiative (GFSI)1 recognised standards are BRC GS,2 IFS,3 SQF,4 FSSC 22000.5 In addition there are various other national and international food safety standards being implemented by FBOs depending on the region or size of the FBO.  
The ultimate objective of implementing any of the above-mentioned standards is to ensure the supply of safe food. However, there is no point in implementing these standards for certification purposes or for satisfying a particular client who might ask for HACCP certification as a precondition for giving an order or to comply with regulatory requirements. In order to ensure delivery of safe food consistently – these food safety standards are to be implemented day in day out, which is only possible if top management is committed to food safety.
This is why top management commitment is the most critical requirement of any of aforementioned standards. Clause 1 of BRC GS clearly states that "The site's senior management shall demonstrate they are fully committed to the implementation of the requirements of the Global Standard for Food Safety and to processes which facilitate continual improvement of food safety and quality management."6
What if senior management is not aware of HACCP?
In general, in middle level companies, if the top management is not aware of the food safety requirements, the HACCP certification is requested by the sales team or by the quality assurance (QA) team – or both. Top-level management will then simply fulfil HAACP requirements in order to get more orders.
However, if top management is aware of food safety requirements, compliance will start from the design stage, rather than the sales or QA team approaching management, which is clearly more desirable.  
Top management and plant policy
Plant policy is there for a reason and this should be understood by everyone who is expected to follow it. Top management should not compromise on the plant policy by assuming that the policy is not for them and that they do not need to follow it.
Front line workers might not always speak up, but they have minds and eyes, and if any person from top management is bypassing the plant policy it will affect the food safety culture. Top management should lead by example and be well aware of plant policy, strictly following it by wearing caps, aprons, masks, removing rings, changing shoes and washing hands, etc. If senior management visit rarely and break the rules, people down the line will break the rules more frequently. Food safety policies therefore need to be taken seriously first time and every time. 
Top Management and audits
Auditors, customers and visitors will only see a company in action for a few days of an entire year. A neat and clean shop floor, people following plant policies diligently, etc., just during the period of the audit/visit is no good if procedures are not followed for the rest of the year. Internal auditing is a key improvement tool and one which senior management should be making use of to ensure that these processes are enacted for all 365 days of the year.
Advice for senior management
If somebody is unwell or even dies as a result of a food safety failure, it will not reflect well on a company's reputation, to say the least. As the top management of an organisation producing food, it is imperative that you know the food safety management system inside out, and ensure it's implementation effectively. Below are a few suggestions that may help senior management enhance effectiveness of food safety management systems.
Read the standard and go through all documentation
Whatever standard your organisation is going to implement (be it BRC GS, ISO 22000, IFS, FSSC 22000, etc.) ensure you read the standard thoroughly and think over it before going through all the documentation ie, manuals, SOPs, SSOPs, etc. Ask your HACCP team questions and understand the logic of behind your critical control points (CCPs). Your small involvement will almost certainly bring a major change in food safety culture.
Know your CCPs
Any deviation in CCPs may result in a major food safety failure. Ensure that all the hazards have been addressed, and control of each hazard has been covered in the hazard analysis. Discuss this at least once with your HACCP/QA team – a quick word might radically change your food safety culture for the better.
Get involved in internal audits and management review meetings
These activities are not just to show compliance to the auditors alone, but also to ensure that food safety management system (FSMS) has been implemented effectively and is being maintained and improved upon. As top management, you should know the importance of these activities and get involved.
Lead the team by example
Your every action is being observed by the entire organisation, so never bypass any food safety norms, eg plant policy, work instructions, etc. Send a clear message to everybody in the production process that there should not be any compromise on the food safety.  
References
mygfsi.com/
www.brcgs.com/our-standards/food-safety/
www.ifs-certification.com/index.php/en/
www.sqfi.com/
www.fssc22000.com/
BRC GS Food Safety Issue 8, Clause 1    
About the author
Wasi Asghar is food safety professional with more than 23 years of experience with quality assurance, and quality &  food safety management systems, currently working as Assistant Director (Technical) with Export Inspection Council, Delhi.  He has a master's degree in chemistry from Rohilkhand University in Uttar Pradesh, India, and an MBA (operations) and PhD from Amity University.