Sugar reduction is key for a healthy future
Reducing our sugar intake is important for a healthier society and planet, according to Coralie Garcia-Perrin. Here, she explains why.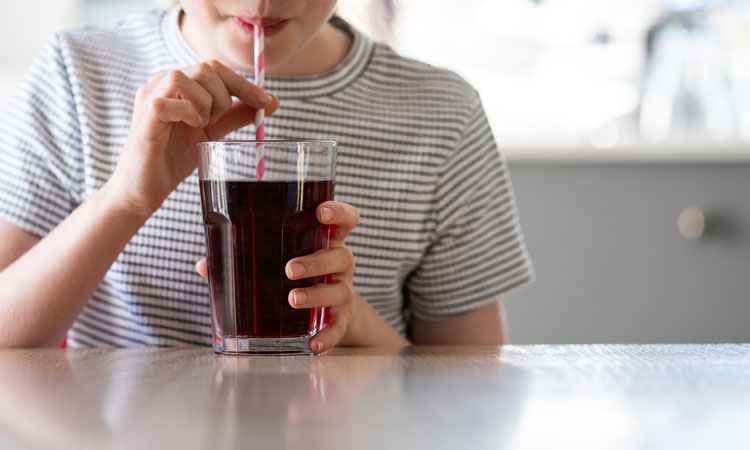 Today's consumers want a life that is healthier for themselves and the environment, and this journey often starts with food and beverages.
They are increasingly seeking products with reduced sugar and healthier credentials, challenging manufacturers to respond to these demands without sacrificing the tastes consumers have come to love. The pandemic has accelerated this shift in consumer behaviour, with evidence that co-morbidities such as obesity and diabetes can lead to more severe COVID-19 outcomes.
The World Health Organization (WHO) guidelines recommend that for the prevention of obesity and tooth decay, adults and children alike must keep their consumption of free sugars to less than 10 percent of their daily energy intake (equivalent to about a dozen teaspoons of table sugar for adults).  
Meanwhile, some 50 countries or jurisdictions have implemented taxes on sugary drinks1 to discourage consumption and fight diseases that can be exacerbated by poor diets. Among the latest to turn to taxation as a means of encouraging healthy habits and fighting obesity-related illness are Spain and Poland, which introduced new sugar taxes in January 2021.
Most consumers know that excess sugar intake negatively affects personal and public health. However, some are unaware that sugar also comes with a negative environmental impact. Over 1,000 litres of water are needed to produce 1kg of sugar from sugarcane, emitting -042kg of C02.
Taste challenges
The creation of low-sugar alternatives comes with taste challenges, and consumers demand that products retain the flavour they love. It is important for manufactures to get flavour right in order to ensure repeat purchases and foster brand loyalty. Issues around poor mouthfeel, lack of sweetness sensation and increased perceptions of acidity can also adversely impact the enjoyment of a product.
Manufacturers can employ a number of solutions to tackle these problems, including the use of modulation technologies and flavours technologies to increase the perception of sweetness through flavour tonalities. Kerry's Tastesense™ is a natural flavour solution that brings back the great sweetness and mouthfeel consumers love with a clean labelling. A recent lifecycle analysis (LCA) carried out by Kerry showed that our Tastesense solution delivered a 30 percent reduction in sugar, meaning a 30 percent reduction in calories, as well as a 30 percent reduction in water usage and a 20 percent carbon emissions reduction versus sugar.
Appetite for change
Clearly, the market and consumers are actively embracing sugar reduction as a key component of improved nutrition, providing an opportunity for manufacturers to create real, impactful solutions. The global food and beverage industry are making enormous progress in reducing sugar in various products, and these measures are delivering more wholesome products to consumers. However, solutions must also consider the environment – this will help us achieve our goals around health and sustainability together.  
Coralie Garcia-Perrin
Coralie is Marketing Director Sweet and Dairy Taste at Kerry and has over 15 years of experience in the Taste industry in Consumer Sensory Insight, Portfolio Management and Marketing. Coralie has a masters degree in food science from the ONIRIS Food Engineering School of Nantes, France.
References
The State of Sugar and Health Taxes in 2021 [Internet]. Kerry.com. 2021 [cited 20 April 2021]. Available from: https://www.kerry.com/insights/kerrydigest/2018/the-state-of-sugar-and-health-taxes-around-the-world#:..
Related topics
Related organisations