SARS-CoV-2 Detection in the Food Industry

In response to the COVID-19 pandemic AOAC INTERNATIONAL has activated an accelerated program to evaluate test kits for detecting coronavirus on surfaces. This webinar will present the audience with a summary of the Emergency Response Validation option of the AOAC Research Institute's Performance Tested Methods Program and introduce a rapid, PCR test workflow available from Thermo Fisher Scientific.
Additionally, the audience will hear from a user of the  SARS-CoV-2 detection workflow available from Thermo Fisher and the process used for selection, implementation and data collection of the method. 
Key learning points:
Information about the Emergency Response Validation option of the AOAC Research Institute's Performance Tested Methods Program
An overview of the SARS-CoV-2 workflow study design
Aspects of the decision process important when selecting a method for the detection of SARS-CoV-2
An opportunity to ask our expert speakers questions and benefit from their knowledge and experience.
Keynote Speakers: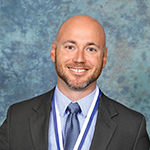 Patrick M. Bird, Owner, PMB BioTek Consulting, LLC
Patrick Bird has been an active member of the food safety community for the last fifteen years, serving in numerous roles including manufacturing and laboratory management before starting his own consulting business in 2018. Prior to starting his own business, Pat's served as the supervisor of a research and development laboratory where he worked on the development and validation of rapid diagnostic methods for microbiology, allergens and mycotoxins.  As a consultant, Patrick continues to work with method developers, laboratories and industry to optimize method performance and testing workflow.  In December 2018, Patrick joined AOAC INTERNATIONAL as a technical consultant, where he works on the development of validation outlines for the Performance Tested MethodsSM (PTM) and Official Method of AnalysisSM (OMA) process as well as assisting in the development of new programs.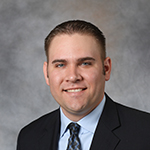 Alex Brandt, Ph.D, Chief Science Officer, Food Safety Net Services
Dr. Alex Brandt is the Chief Science Officer for Food Safety Net Services (FSNS). In his role with FSNS, Dr. Brandt provides leadership for the FSNS Lab+ Team, which is responsible for all contract research services and specialized testing methods that are performed by FSNS. This includes process validation studies, challenge studies, method validation studies, foreign material identifications, custom PCR assays, and microbiological subtyping and serotyping methods. Dr. Brandt and his FSNS Lab+ Team worked to implement a SARS-CoV-2 (COVID-19 virus) environmental testing approach using products from Thermo Fisher Scientific, and now routinely tests samples with this approach. Dr. Brandt and his team are interested in providing further validation of this SARS CoV-2 environmental testing approach and adapting it to other matrices and uses.