Climate change is destroying chocolate, says Fairtrade Finland
The 'Chocogeddon' campaign, unveiled by Fairtrade Finland, aims to raise awareness of the impact of climate change on the chocolate supply chain.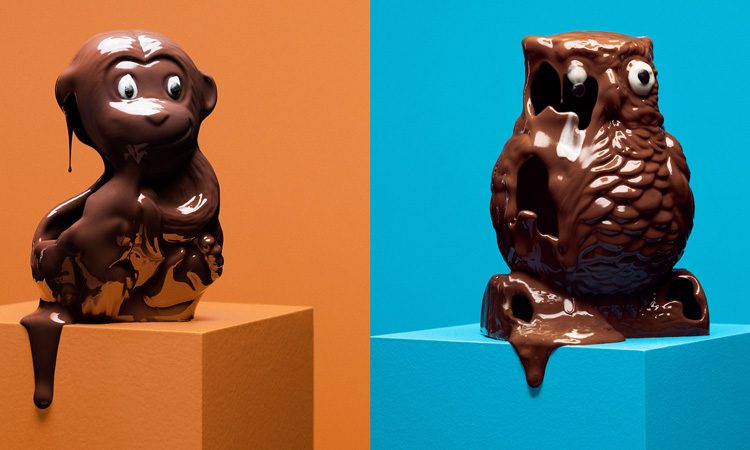 Fairtrade Finland has unveiled a campaign called 'Chocogeddon' which features four melting chocolate animals, to raise awareness of the impact of climate change on cocoa trees.
According to Fairtrade Finland, chocolate as we know it may disappear by 2050, or become a rare luxury treat, because of predictions that rising global temperatures will affect cocoa crops, and force farmers out of business or to switch to more profitable crops. Under a 'business as usual' scenario, some chocolate-growing countries could experience a 2.1°C temperature increase, according to Fairtrade Finland.
Conceived and created by hasan & partners, the aim of Chocogeddon is to increase the awareness and understanding of Fairtrade certification among younger audiences, which in turn aims to increase sales of chocolate products made with Fairtrade chocolate.
Four short videos of a melting chocolate snowy owl, monkey, African elephant and a frog have been created to symbolise the earth heating-up and its effect on the environment. The animals were selected because they represent the fate of all wildlife across all types of ecosystems.
"With melting chocolate animals, we are raising awareness of how climate change threatens cocoa trees and the wildlife that surrounds it. The world is buzzing about the environment, but we need to bring the message home in more ways.  If chocolate as we know it disappears by 2050, maybe people will look to organisations like Fairtrade to make a stand," said Helinä Leppänen, Creative at hasan & partners.
"Buying Fairtrade certified chocolate has a positive impact on the environment as it supports producers with tools and practices to adapt. When producers are certified as Fairtrade, they commit to environmental standards that protect the local ecosystem. With Fairtrade, chocolate lovers have the power to change the world with simple shopping choices, which also means encouraging chocolate producers to switch to Fairtrade," added Mirka Kartano, Communications and Marketing Manager at Fairtrade Finland.
Related organisations
Related people