The Sustainable Dairy Partnership receives support
Global dairy industry leaders have created a streamlined approach to track and measure sustainability progress.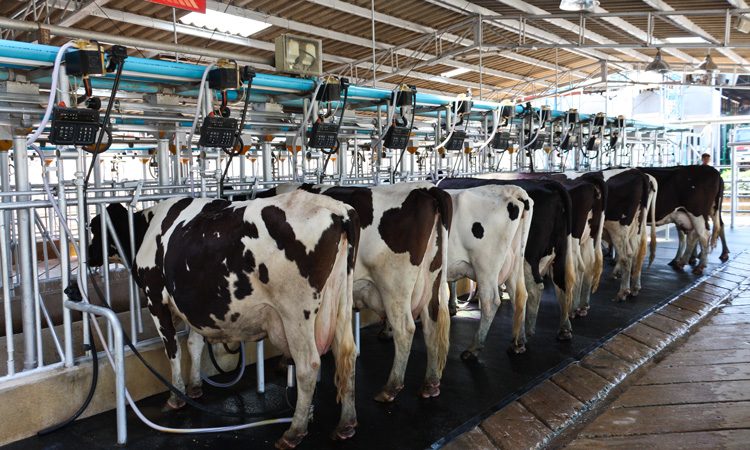 Dairy industry leaders have announced their support for the Sustainable Dairy Partnership (SDP) at the International Dairy Federation World Dairy Summit in Istanbul.
Representing approximately 30 percent of the total global milk volume, farmer cooperatives, processors, buyers and retailers have worked in collaboration to present this innovative approach to create a more sustainable dairy industry.
The Sustainable Dairy Partnership was created by the 22 members of the Sustainable Agriculture Initiative Platform (SAI Platform), including Barry Callebaut, The Coca-Cola Company, Starbucks and Unilever.
The aim of the SDP is to have a lasting impact across the dairy supply chain. It is built on the Dairy Sustainability Framework (DSF) and its 11 criteria that tackle sustainability issues. The SDP requires all participating processors to address the prevention of deforestation, the protection of animal welfare and human rights, and the assurance of compliance with local legislation.
The SDP defines five key stages that aim to help processors assess their sustainability progress and measure their impact. Each company that produces dairy products prioritises the most important issues relevant to them. Checks are streamlined and a report indicates the progress of the processors providing verification status and key performance indicators. 
"The Sustainable Dairy Partnership allows dairy suppliers to report progress on the most relevant issues. It represents a major step for the sector to move from compliance-based reporting to impact-based reporting," said Jan Kees Vis, Global Director Sustainable Sourcing Development at Unilever and SAI Platform President.
For farmers, the SDP will help improve farm-level practices to become more sustainable. Miles Hurrell, CEO at Fonterra Co-operative Group Limited, commented: "The Sustainable Dairy Partnership will help recognise the hard work that our farmers have put into improving on-farm sustainability." 
An aligned relationship between dairy buyers and processors is considered essential. By streamlining this relationship, the SDP reinforces the DSF, as well as robust national and company programmes to improve sustainability performance at farm level.
The Sustainable Dairy Partnership has been piloted across Europe, the USA, and Australia and is expected to be in full use in the first half of 2020.
Related organisations
Related people