Study shows that UK consumers throw away £9.7bn of food per year
In a new study, 65 percent of consumers have admitted to buying too much food which ends up being thrown away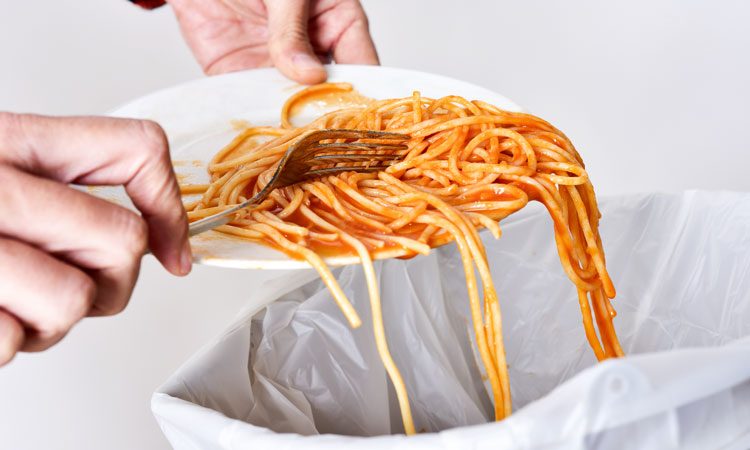 According to new research, the average UK household estimates they throw away £6.84 of unused food each week, equating to £355.68 worth of food every year and £9.7 billion across the country. 
The study by VoucherCodes.co.uk has shown that a third of British consumers (33 percent) do a 'big' shop once a week – costing £53.01 per household on average – and 56 percent also top up with fresh food between shops, spending a further £14.92 over the course of the week.
However, these additional trips may not always be necessary, with 65 percent of consumers admitting they buy food which ends up being thrown away.
In total, 80 percent of 18-34 year olds admitted to throwing away food each week, while 47 percent of 55 year olds state they never throw food out.  
In regards to region, London and Newcastle have the most waste in the UK, with Londoners throwing away £10.09 of food on average per week (which is more than anywhere else in the country) and people from Newcastle are the most likely to throw food out (71 percent).  
When it comes to leftovers, more than half of people from the UK (51 percent) save any extras to eat another time and one in five (21 percent) say they plan their main meals for the next week to help them budget and avoid having too much extra food going to waste. 
Despite being the worst offenders when it comes to food waste, millennials prove to be the most organised when it comes to meal-planning. Just under a third of millennials (29 percent) say they think out almost all of their main meals for the next week ahead of shopping, compared to just 16 percent of those aged 55+.   
Related topics
Related organisations
Related regions