Food industry asks for Brexit no-deal competition waiver
The UK food industry has requested from the government that it waive aspects of competition law after a no-deal Brexit.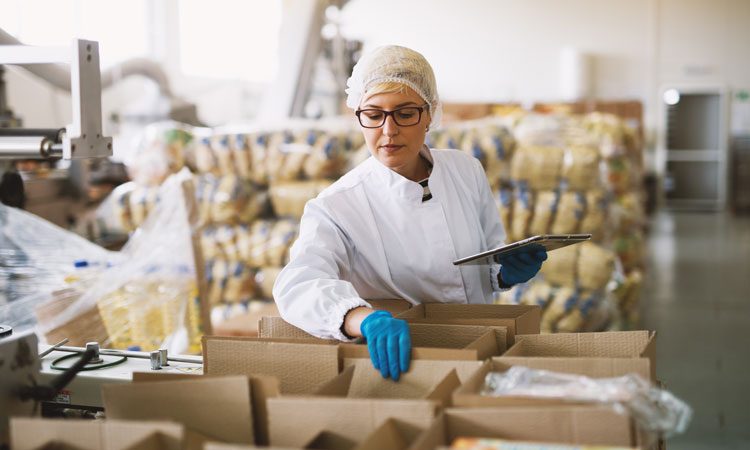 The Food and Drink Federation (FDF) has said it repeatedly asked ministers for clarity on a no-deal Brexit scenario. Existing rules prohibit suppliers and retailers discussing supply or pricing.
As reported by the BBC, the FDF and other representatives of the food industry are now asking the government to waive aspects of competition law to allow firms to co-ordinate and direct supplies with each other after a no-deal Brexit.
"Competition law is important, but in the event of no-deal disruption, if the government wants the food supply chain to work together to tackle likely shortages – to decide where to prioritise shipments – they will have to provide cast-iron written reassurances that competition law will not be strictly applied to those discussions," said Tim Rycroft, FDF Chief Operating Officer. "Without such assurances, any such collaboration would risk incurring large fines from the CMA. We asked for these reassurances at the end of last year and, despite support from Defra, we're still waiting.
"Hopefully, now that Michael Gove is in charge of all no-deal planning, we can make progress."
The industry claims that the government, in internal discussions, has played down the impact a no-deal Brexit would have on the overall food supply.
"The industry's recently published 'Plan for Success' demonstrates how we can make the UK's £4 billion food chain the most dynamic, sustainable and competitive in the world," the FDF said in a recent statement. "It shows how – working in partnership with Government – we can boost exports, develop talent and encourage innovation.
"A no-deal Brexit would destroy that opportunity and much more. It will inflict serious and – in some cases mortal – damage on UK food and drink. Prices will rise, there will be significant shortages of some products, and disruption for shoppers and consumers will be far reaching."
"We urge the… Government to work with us to deliver a withdrawal agreement that guarantees the closest possible trade and regulatory relationship with our nearest neighbours so UK food and drink can flourish."