New 'refill' scheme to fight plastic pollution introduced
Waitrose has introduced a new initiative to combat the widespread use of plastic packaging in grocery shops.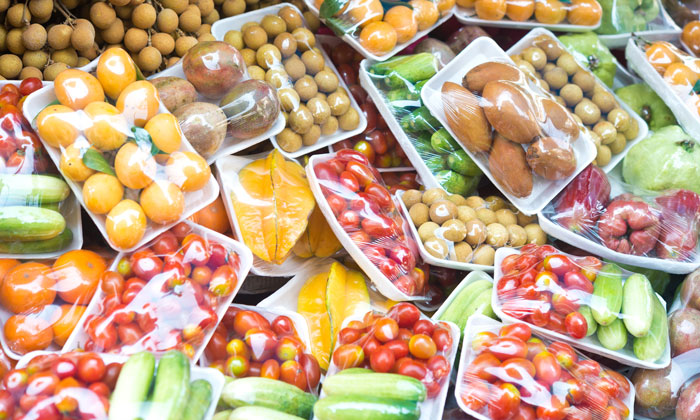 The 'Waitrose Unpacked' initiative will run for a period of 11 weeks until 18 August 2019 and is designed to 'prepare' customers for what they can expect in forthcoming years with the decrease in plastic pollution and includes a dedicated refillable zone, a frozen 'pick and mix' and a 'borrow a box' scheme.
Other 'Unpacked' concepts include plastic wrap being removed from flowers and plants as well as frozen fruit being offered as pick and mix completely plastic free.
The refill scheme includes offering wine and beer on tap that is available to take home in reusable bottles, and the company has partnered with Ecover to provide an automatic deterged and washing up liquid dispenser where customers can refill their Ecover containers.
"We are determined to build on the work we've already done to reduce packaging – and this test will take our efforts to a whole new level as we help the growing number of customers who want to shop in a more sustainable way," said Tor Harris, Head of CSR for Waitrose & Partners.
Supermarkets are introducing schemes across the UK to reduce the growing plastic pollution. Last month, Morrisons offered all of their fruit and veg completely plastic free. Marks and Spencer and Tesco have also introduced schemes to cut their plastic use.
Waitrose has stated that it is committed to a plastic-free future. The company has said that by 2023, all Waitrose & Partners own-brand packaging will either be widely-recycled, reusable or home compostable.
The supermarket has further vowed to remove black plastic from all its own-brand products by the end of 2019. It has already removed hard-to-recycle black plastic on all of its fresh meat, fish, poultry, fruit and vegetables.
The initiative will trial in the Waitrose Oxford store which will have the largest number of loose fruit and vegetables in any national store.
Related topics
Related organisations
Related people