Call for cartoon animation ban on unhealthy food packaging
Manufacturers and retailers are accused of manipulating consumers into purchasing 'dangerously' unhealthy products after new survey results.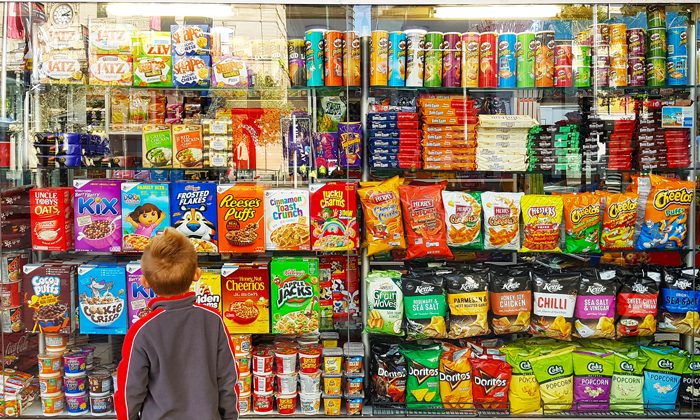 The survey, by Action On Sugar and Action On Salt (in association with Children's Food Campaign), is the biggest of its kind and has found that half (51%) of 526 food and drink products which use cartoon animations on packaging to appeal to children are unnecessarily high in fat, saturated fat, sugar and/or salt.
The survey also found that some products using popular TV and film characters are 99% sugar and half of all products are so unhealthy that they couldn't be advertised on TV during kids programmes, or on Transport for London.
Products of particular note that contained high levels of sugars and fats were:
Kinnerton Paw Patrol six mini chocolate bars with over 60% sugar and 17% saturated fat – one 12g chocolate bar would provide a four-six-year-old with over a third (38%) of their maximum daily recommended intake for sugars)
Paw Patrol milk chocolate coins with 60% sugar – eating four coins would provide a four-six-year-old with 12g sugar (nearly two-thirds of their maximum daily recommended intake)
Dr. Moo Quick Milk Magic Sipper Strawberry had 94.0g/100g of sugar – which equates to over 23 tsp of sugar (5.6g/straw).
The results of this survey has prompted Action On Sugar, Action On Salt, Children's Food Campaign and other organisations to call for a complete ban of such marketing tactics on unhealthy products.
They have also asked for compulsory 'traffic light' nutrition labelling, giving parents the chance to make healthier choices. 
According to the organisations, if marketing on children's packaging were to follow the same advertising codes as set by the Committee for Advertising Practices for broadcast advertising, half would fail the eligibility criteria and therefore would not be allowed to be advertised to audiences under the age of 16.