Aluminium can lifecycle study shows reduction in carbon footprint
New study shows that aluminium beverage cans have recorded significant reductions in CO2-equivalent emissions since 2006.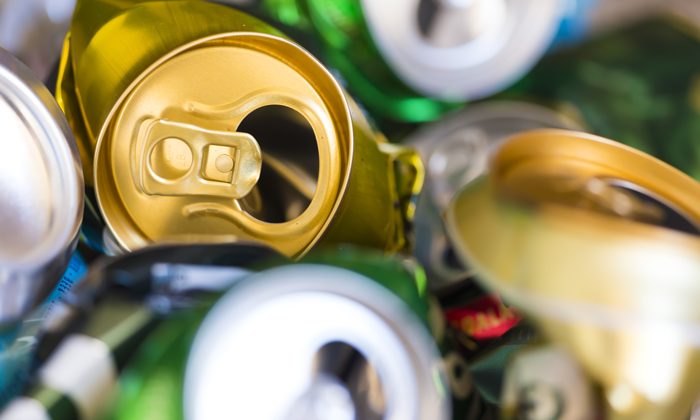 The Life Cycle Assessment (LCA) study was conducted by Metal Packaging Europe and looked into 25, 33 and 50cl volumes of aluminium beverage cans.
Using the latest data available from 2016, the study covers the life cycle of aluminium beverage cans produced in Europe, from raw materials extraction to manufacturing, and end-of-life. When compared to 2006 data, the study records significant reductions in CO2-equivalent emissions.
The carbon footprint has been reduced by 31% on average for the three volumes, confirming the industry's commitment to reduce carbon emissions and to decouple production growth from its environmental footprint.
According to the study, the main factors which have made this progress possible are:
The continuous improvements taking place in the aluminium production and can manufacturing processes
A reduction in can weight
An increase in aluminium beverage can recycling rate.
For a 33cl can, the reduction on climate change impact over the 10-year period (2006 – 2016) is 33% and includes the following key figures:
 A 12% reduction in the aluminium ingot supply
A 35% reduction in electricity and heat consumption, thanks to improved efficiency of the can-making process, as well as a 4% reduction in body can weight
Close to 50% increase in the aluminium beverage can recycling rate across Europe, going from 50% to 73% in 2014.
"It is part of Metal Packaging Europe's commitment to provide fact-based and unambiguous information on our industry," said Leonie Knox-Peebles, CEO of Metal Packaging Europe. "We are pleased with the significant progress made by our members and are confident that even higher reductions will be achieved thanks to improved recycling rates across Europe."
Recyclability of aluminium remains the key factor for further improvements: for every 5% increase of recycled aluminium beverage can, an average of  -6% reduction on climate change impact is achievable. In 2015, the aluminium beverage can recycle rate has further increased to 74%, thanks to well-performing collection and sorting schemes and the active participation of consumers. 
Related topics
Related organisations
Related people