Wagamama commits to drastically improving chicken welfare
Wagamama has announced that it will meet the higher chicken welfare standards laid out in the European Chicken Commitment (ECC) by 2026.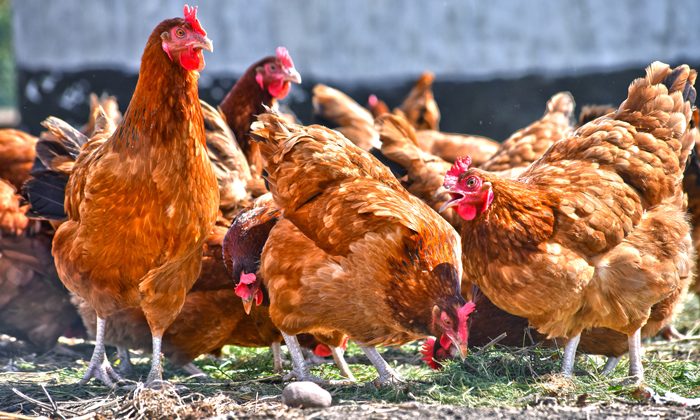 The Humane League UK commends wagamama's commitment, which will drastically improve the lives of chickens in its supply chain. 
"More and more we're seeing our guests choose to eat more mindfully, whether that's by reducing how often they have meat or selecting restaurants that bring food to their plates responsibly and sustainably," Ross Farquhar, Chief Marketing Officer for wagamama. "In the spirit of continuous improvement, or 'kaizen', we're striving to lead the change, provide more and more innovative plant-based dishes and be true to the 'positive eating, positive living' ethos we were founded on."
There are one billion chickens raised and killed for food per year in the UK and 95% of broiler chickens are reared on standard, intensive factory farms. The breed is a key issue, with most chickens being bred to grow so fast their bodies can't keep up, and often become crippled under their own weight.
The European Chicken Commitment contains six key measures addressing the major issues encountered in standard EU chicken production. The measures include prohibiting the use of fast-growing breeds, reducing overcrowding, and adding environmental enrichment to provide better conditions for chickens.
The chain has also released new plant-based options on its menu include an innovative vegan egg, developed by pioneering plant-based chef Gaz Oakley. According to wagamama, the company has seen a greater than 60% increase in the number of customers choosing a vegan option as their main dish over the last year.
"We applaud wagagama for this positive and meaningful step for chicken welfare across Europe," added Vicky Bond, Managing Director for The Humane League UK. "It really is so encouraging to witness this growing number of companies not only turning their backs on intensively farmed animal products, but making it easier for their customers to leave animals off their plate every day."
Related topics
Related organisations
Related people