Aldi supports Scotch Beef industry with launch of gourmet Wagyu burgers
Released in partnership with Scotbeef and as part of Aldi's 25th anniversary in Scotland, the supermarket is launching a gourmet burger made using one of the world's most expensive meats.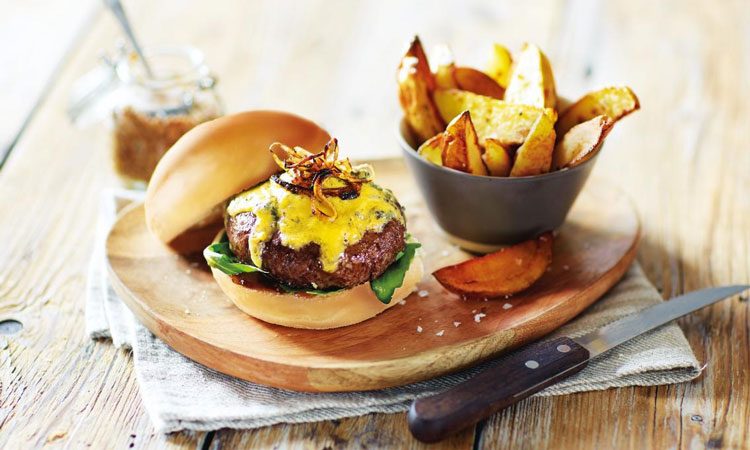 To be classified as 'Wagyu', the meat in the premium PGI-certified Scotch Wagyu Gourmet Burgers must originate from one of four traditional Japanese cattle breeds; Japanese Black, Japanese Brown, Japanese Shorthorn and Japanese Polled. Aldi's Scotch Wagyu Gourmet Burgers are produced from traditional Japanese cattle breeds all born and reared in Scotland.
Wagyu meat
Wagyu meat is renowned for being one of the most expensive meats in the world and contains a high percentage of monosaturated fats, which gives the meat its distinctive marbling effect. Once cooked, the marbling melts into the meat, creating an incredibly tender texture and rich flavour.
Graham Nicolson, Group Buying Director for Aldi Scotland, said: "The launch is part of our wider commitment to supporting the Scotch Beef industry by working closely with Scotbeef to supply our customers with the highest quality Scotch meat at everyday low prices."
The announcement follows NFU Scotland's 'shelf-watch' supermarket survey, which revealed that Aldi was the strongest supporter of Scottish Beef with 96 percent of beef stocked being Scotch Beef PGI certified.
Nick Watkin, National Account Manager at Scotbeef, commented: "We are incredibly proud to work in partnership with Aldi to meet the growing consumer demand for premium quality Scotch beef. The new Scotch Wagyu burgers reflect the retailer's commitment to supporting the future of the Scotch beef and Scottish red meat industries."