Bio-Rad wins USDA contract for its pathogen detection testing products
Bio-Rad Laboratories, Inc. (NYSE: BIO and BIOb), a global leader of life science research and clinical diagnostic products, today announced that the company has been awarded a contract for iQ-Check real-time PCR pathogen detection test kits and the iQ-Check Prep Automation System from the United States Department of Agriculture's Food Safety and Inspection Service (USDA FSIS)…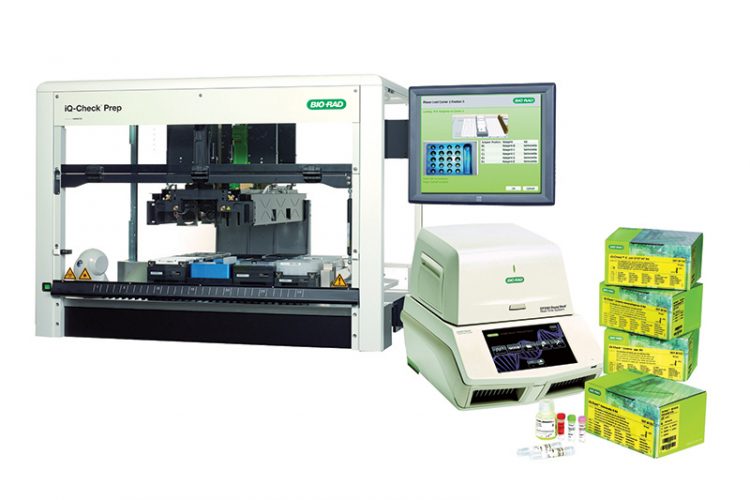 The contract includes real-time PCR based tests for pathogens that include Salmonella spp., Listeria monocytogenes, Campylobacter, Escherichia coli O157:H7, and Shiga toxin- producing E. coli (STEC) that may be found in raw meat and poultry, ready to eat meat and poultry, processed egg products, and other food products and environmental samples. Bio-Rad's iQ-Check real-time PCR test kits were selected based on their proven real-time PCR technology that uses highly specific patented DNA probes to detect pathogenic bacteria in a sample. USDA FSIS will also incorporate Bio-Rad's iQ-Check Prep automation system for high throughput sample processing and elevated traceability.
"We are pleased to partner with the USDA to help protect the food supply,"
said Annette Tumolo, Bio-Rad President, Life Science Group.
"This is an exciting development for Bio-Rad, reflecting our strong performance in the area of rapid food pathogen testing solutions."
The iQ-Check kits for pathogen detection are routinely used in food safety programs worldwide, and are recognised by several renowned international validation organisations.
For more information on Bio-Rad's complete range of iQ-Check real-time PCR test kits, please visit www.bio-rad.com/iqcheck
iQ-Check and Bio-Rad are trademarks of Bio-Rad Laboratories, Inc. in certain jurisdictions.