Almonds retain number one spot across Europe for third year
Almonds have retained their number one spot in Europe, with 2,414 new almond products in 2017 – according to a market report.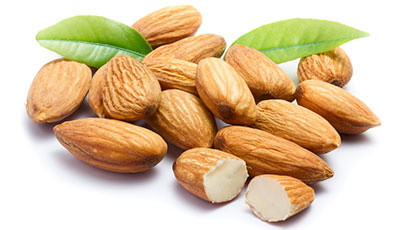 According to Innova Market Research's latest Global New Product Introductions Report, almonds have retained their number one spot for almond introductions in Europe.
Europe has a 47 per cent share of global almond product introductions, and is leading globally for the eleventh year running. The area had 5,017 new introductions with almonds, showing an increase of 14 per cent from the previous year.
The UK, Germany and France follow the US as the top leading countries in Europe with 2,414 new almond product introductions in 2017.
The demand for almonds can be attributed to their role as natural, nutrient rich ingredients, with appealing taste, crunch and texture. The nut also has extensive versatility, as well as their consistent safe  and stable supply.
"As consumers seek out products that offer on-the-go, clean label, convenience and nutrition without sacrificing on taste, manufacturers must identify ingredients to stand out in competitive categories," said Dariela Roffe-Rackind, Director Europe & Global Public Relations.
"The unmatched versatility of almonds means they can help manufacturers innovate to meet demands of the current and next generation of consumers. California almonds are safe, sustainable and have a relatively long shelf life, adding to the attributes manufacturers are looking for."
"It's also really encouraging to see Europe continuing to drive innovation in new product introductions, as well as playing such a progressive role on a global stage."
Growth in the almond bar category is up 53 per cent and in the snacking category is up by 32 per cent, with almond introductions growing in four out of five key categories for almonds worldwide. 
Innova's Global New Products Report highlighted claims made on packaging of products using almonds. The top claim was 'gluten-free', with 'no additives/preservatives' also being a claim on packaging. Following consumer trends and demands of clean label products, these claims were found on many products containing almonds.
Acknowledging the nuts texture, 'crunchy' was also used as a common descriptor of products containing the nuts.
"With free-from and clean label products now so mainstream, we frequently see almonds' attributes named on packaging," said Lu Ann Williams, Director of Innovation, Innova Market Insights.
"For example, we see a high use of gluten-free claims on almond bar products when compared to the general product category. In fact, over 56 percent of almond bars feature gluten-free positioning, compared with less than 46 percent for the category as a whole."