Scotland celebrates launch of the International Fair Trade Charter
Scotland hosts Fair Trade leaders and over 250 organisations to celebrate launch of the International Fair Trade Charter aimed towards achieving the SDGs.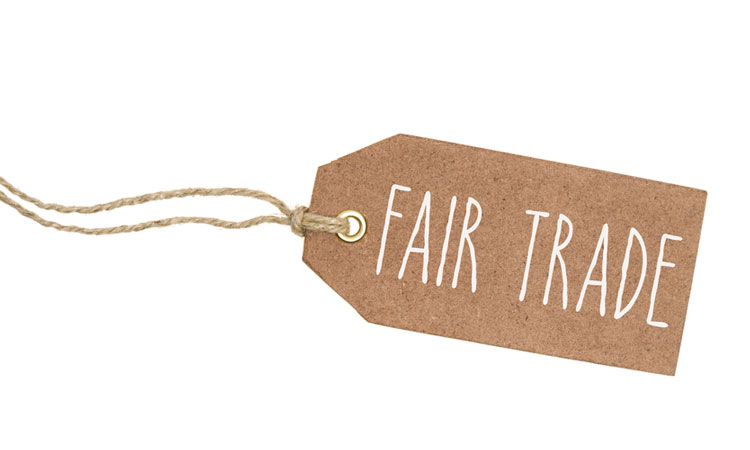 On Tuesday, the Scottish Fair Trade Forum united with 250 organisations around the world to launch an International Fair Trade Charter that sets down the fundamental values of Fair Trade and defines a common vision towards achieving the Sustainable Development Goals (SDGs).  
The Charter was initiated by Fairtrade International and the World Fair Trade Organization and leading figures from both networks were in Edinburgh on Tuesday to celebrate its launch.
Erinch Sahan (Chief Executive of the World Fair Trade Organization) and Michael Gidney (Chief Executive of the Fairtrade Foundation) spoke about the Charter at the Scottish Parliament, and urged organisations and individuals to pledge support for it.
Sahan said: "We see spiralling inequality and entrenched poverty because businesses and trade have been shaped to prioritise profits above all else. Fair Trade shows that a better way is possible. Our new Charter shows how our vision and experience can help reshape business and trade around the world." 
Gidney said: "Fair Trade is important as a tool for fighting poverty but it's more than just that. It's also about social justice…One of the most inspiring things about Fair Trade and the movement as a whole is the focus on empowerment, on producers taking control of their lives."
Fiona Hyslop MSP, Cabinet Secretary for Culture, Tourism and External Affairs, also participated in the event reaffirming the Scottish Government's continued support for Fair Trade and the Fair Trade campaign network in Scotland.
The meeting also received a message of support for the Charter from Anak Norm, Director of Fair Trade business Villageworks in Cambodia.
A recent United Nations report[1] shows that hunger has actually risen in the past three years after a long period of decline, leaving one in nine people undernourished. While the world economy has grown, according to the World Inequality Report: "At the global level, inequality has risen sharply since 1980".[2]
The International Fair Trade Charter advocates trade structures, business models and practices that allows everyone, through their work, to maintain a decent and dignified livelihood and develop their full human potential.
The event was organised by the Scottish Fair Trade Forum, the membership network for Fair Trade in Scotland, and hosted by Colin Smyth MSP, Convenor of the Cross Party Group on Fair Trade in the Scottish Parliament.