This week's recall roundup: Spring rolls and more salmonella
This week's recall roundup from the UK and North America includes almonds, kebab rolls, noodles and chilli powder…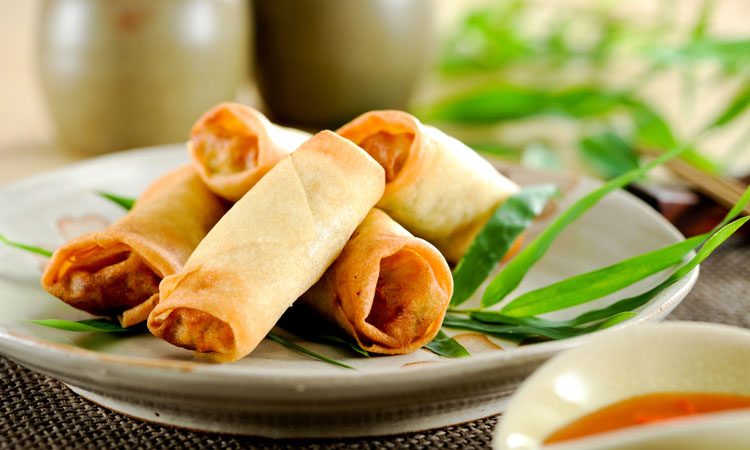 In the United Kingdom…
Tesco is recalling its organic almonds due to salmonella being found in the product. Batch number L8004010, 200 gram bags of Organic Almonds are currently being recalled.
Fazila Foods Limited is recalling two type of kebab rolls because of undeclared allergens. Packs of 5 Large Lamb Kebab Rolls and packs of 5 Large Chicken Kebab Rolls are being recalled because they contain undeclared milk and sulphites. Pack sizes are 750 grams, with best before dates up to November 2019. These products can be a risk to anyone with a possible allergy or sensitivity to milk, milk constituents, sulphur dioxide and sulphites.
Dearne Valley Foods has recalled batches of McWurst Scotch Egg products because Listeria monocytogenes have been found in two batches. McWurst Scotch Eggs 2 eggs and McWurst Mini Savoury Eggs 12 eggs chilled packs up to the use by date of 24th September 2018.
In North America…
Gravel Ridge Farms is recalling Cage Free Large Eggs due to a potential contamination of Salmonella. The recall was initiated because reported illnesses were confirmed at locations using Gravel Ridge Farm Eggs, and as such the company is recalling voluntarily through caution.
Market of Choice has issued an allergy alert for their product Sesame Noodle Salad because it contains undeclared egg. Individuals with severe allergies to egg then have the risk of serious or life threatening allergic reactions. The packs came in 8 oz and 16 oz containers.
McCormick & Company, Inc. is initiating a voluntary recall of Meijer Taco Seasoning Mix 4.5 oz bottle due to an unlabeled milk allergen, and as such could be a health risk to anyone allergic to products containing milk. 
Sarap Asian Fusion of Garden Grove, CA is recalling Asian Fusion Cookies due to undeclared allergens of wheat, milk and soy.
In Canada, Compliments brand Chili Powder is being recalled to possible Salmonella contamination. Randsland Farms Inc. is still recalling its Randsland brand Super Salad Kit from the marketplace due to Listeria monocytogenes.
Kim Châu Vietnamese Deli Ltd. is recalling Kim Châu brand Spring Roll because it contains egg and may contain wheat which are not declared on the label.