Cutting cream cheese-making process from 20 hours to 30 minutes
The company described the protein as delivering 'an excellent flavour and texture', claiming it is 'easy to handle and highly versatile'.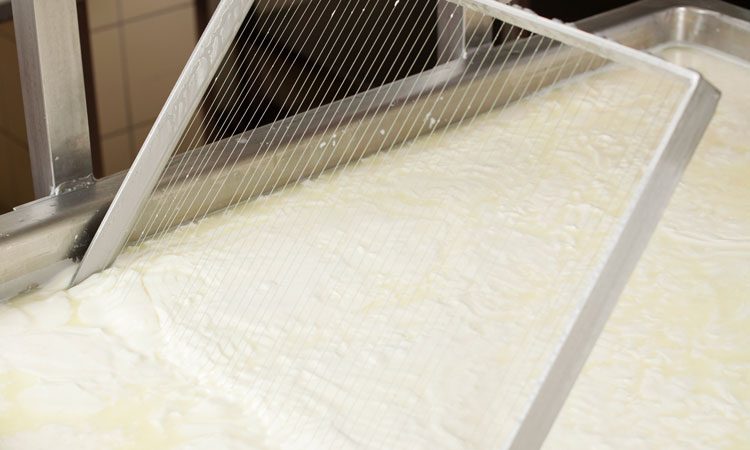 Making cream cheese is traditionally a long procedure, taking up to 20 hours, and producing significant mounts of acid whey. This makes it an inefficient, expensive process that uses valuable space on the production line.
Arla Foods Ingredients are looking to launch one of the world's fastest cream cheese-manufacturing processes using a new whey protein that the company have called Nutrilac CH-7694. This process will look to cut the time it takes to produce cream cheese to just 30 minutes and aim to increase yield at the same time.
Arla Foods Ingredients have previously developed a protein solution for watery, low fat cream cheese.
This new whey protein was developed in Argentina, in the company's application centre in Buenos Aires. The company described it as delivering 'an excellent flavour and texture', claiming it is 'easy to handle and highly versatile'. Arla Foods Ingredients explains how this makes it suitable for processing into products using cream cheese, such as cheesecakes and sushi.
Global Marketing Manager for Dairy at Arla Foods Ingredients, Aparecido Silveira said: "Our new high-yield solution is a great way for cream cheese-makers to cut costs and increase profits. It is particularly suitable for dairy companies looking to get into the category for the first time because it requires no extra investment in manufacturing plant. But it also has the potential to revolutionise processes for existing manufacturers of cream cheese."
The company said the path to a quick and efficient production process was to eliminate the fermenting procedure and the separation process, as these are time consuming. Along with cutting down on production timings, the method proposed, using the protein Nutrilac CH-7694, would prevent the formation of acid whey production and, since it requires no machinery, start up businesses would need less investment capital.
Arla Foods Ingredients also planning to launch two other protein-based products; one to offer high shelf life to yoghurt drinks, and the other a heat-stable protein ensuring that long-life yoghurts do not develop syneresis, even after being kept for six months at 30 degrees Celsius.
Related organisations
Related people