New protein makes thicker, creamier low-fat cottage cheese
Arla Foods Ingredients has developed a clean-label protein solution that tackles the long-standing problem of watery low-fat cottage cheese…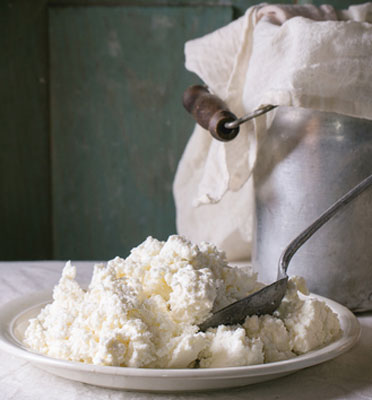 Arla Foods Ingredients has developed a clean-label protein solution that tackles the long-standing problem of watery low-fat cottage cheese.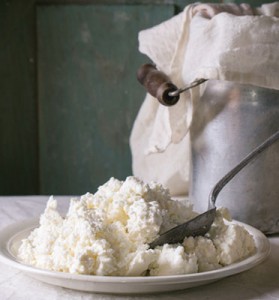 Sales of cottage cheese are rising as consumers seek out healthy dairy products that are low in fat and high in protein. New launches of cottage cheese products globally increased by 39% between 2010 and 2014, according to Innova Market Insights.
Arla Foods Ingredients' new dairy protein is simply added to the dressing (cream) that is combined with the curds to make cottage cheese. It reacts with the salt in the dressing to create a thicker texture and a creamier end product. This eliminates the need for the stabilisers frequently used to enhance the quality of low fat cottage cheese, which tends to have a runnier consistency than the standard version and is therefore more likely to require thickening. This is often done using starches and gums, which may mean sacrificing clean label status.
Because the cream dressing containing Arla Foods Ingredients' dairy protein is better quality, the proportion of curds required in the recipe can be reduced without any negative impact on product quality – enabling manufacturers to optimise their production costs and maximise profitability.
The protein makes cottage cheese less likely to separate
Claus Andersen, Category & Application Manager for Cheese at Arla Foods Ingredients, saids "This is a unique solution for improving cottage cheese products, especially low fat cottage cheese, which often presents technical and quality challenges. Now manufacturers can achieve a thick, creamier and tastier end product, using a dairy-based ingredient that is clean label and familiar to consumers."
Cottage cheese made with Arla Foods Ingredients' new protein is also more stable and less likely to separate and lose its texture when it has been left to stand, improving its overall appearance and consumer appeal. The protein is easy to use in the production process and the cottage cheese is made in the usual way. As well as improving the quality of low fat cottage cheese, the protein also offers benefits to the standard version, in the form of improved flavour, texture and reduced costs.