Las Vegas food service workers threaten strike to stop robots 'taking jobs'
The rise of automation in the food service sector became a major bone of contention in a row between food service workers and the casinos that employ them in Las Vegas.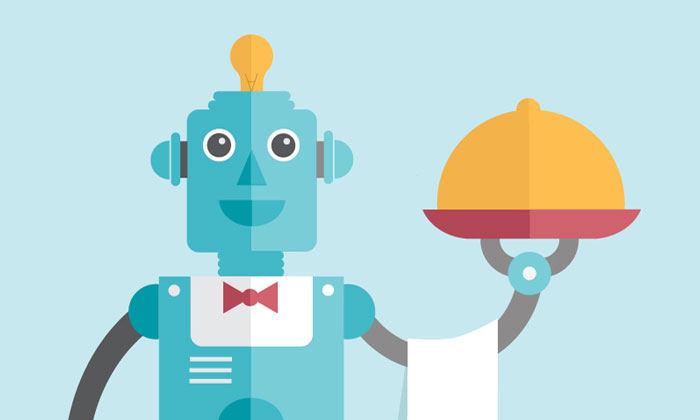 SILVER SERVICE: Robot waiters may be some way off but tech firms are already innovating in many food service roles
Thousand of food service workers voted in favour of potential strike action at the end of May in Las Vegas over issues ranging from safety in the workplace to the potential of automation to create widespread redundancy in the sector.
Ninety nine per cent of the 25,000 members of UNITE HERE'S Culinary and Bartenders Unions voted on May 22 to approve the citywide strike. The vote meant that bartenders, guest room attendants, cocktail servers, food servers, porters, bellman, cooks, and kitchen workers employed at the casino resorts on the Las Vegas Strip and Downtown Las Vegas were prepared to take industrial action from June 1, when the Union contracts covering 50,000 workers expired.
The venues in question included properties operated by MGM Resorts International, Caesars Entertainment Corporation, Penn National, Golden Entertainment and Boyd Gaming.
Central to the conversation was the issue of automation. Geoconda Argüello-Kline, Secretary-Treasurer for the Culinary Union, said: "We support innovations that improve jobs, but we oppose automation when it only destroys jobs. Our industry must innovate without losing the human touch. That's why employers should work with us to stay strong, fair, and competitive."
"I voted yes to go on strike to ensure my job isn't outsourced to a robot," said Chad Neanover, a Prep Cook at the Margaritaville, a Caesars Entertainment property. "We know technology is coming, but workers shouldn't be pushed out or left behind. Casino companies should ensure that technology is harnessed to improve the quality and safety in the workplace, not as a way to completely eliminate our jobs."
Crisis seems to have been averted, however, with tentative agreements centred on automation and workplace sexual harassment reached last week with Caesars Entertainment and MGM Resorts.
Speaking at the announcement of progress towards a new contract with Caesars Entertainment, Ms Argüello-Kline said: "This innovative contract sets clear goals regarding technology and automation for worker retention, job training, advance notice of implementation, and severance package. The Culinary Union has fought hard to protect workers over our 83 years and this new agreement is the best contract with the highest wage increases that workers have ever had." 
Leain Vashon, a Bell Captain at Paris and Vice President for the Culinary Union, said: "I feel great because I can retire with dignity, my healthcare is protected, and now workers have a say in how technology is used in the workplace.
"I stand in solidarity with my Strip and Downtown brothers and sisters as they fight to get a contract. I'll be supporting them in every way possible so that they can have the same middle-class standard we've fought for."