Canadian agriculture minister heads to China to boost trading relationship
Government of Canada is aiming at growing its global agriculture and food exports to $75 billion by 2025.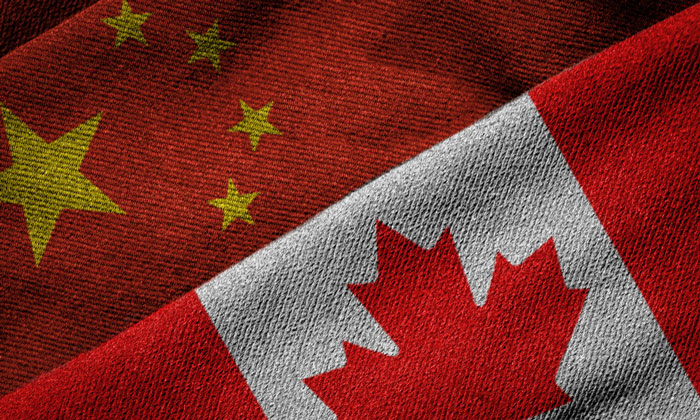 PARTNERSHIP: China is the second biggest importer to Canada
The Canadian Minister of Agriculture and Agri-Food, Lawrence MacAulay, has travelled to China on a week-long mission to showcase Canada's agri-food and seafood and strengthen the trading relationship between the two countries.
The trip follows an agreement to increase collaboration on agriculture, including expanding market access, which is vital to achieving the Government of Canada's trade target of growing global agriculture and food exports to $75 billion by 2025.
Minister MacAulay will take part in a number of events from May 14 to 18, including meetings with leading Chinese companies such as e-commerce giant Alibaba, HeMa, and GFresh to discuss in-market opportunities for Canadian food products.
He will also participate in roundtable discussions with representatives of Canadian and Chinese companies to discuss market opportunities in China, and attend SIAL China, where he will have the opportunity to interact with the Canadian exhibitors.
Prior to his departure, he said: "With a population of 1.4 billion people, and a growing appetite for high-quality Canadian food products, the Chinese market offers significant opportunities for Canadian agricultural producers and processors.
"I look forward to taking part in agri-business events in China to promote Canada's top quality agricultural and food products, and to meeting with my Chinese counterpart to build on our shared history of collaboration and strengthen our mutually beneficial trade relationship."
Canada currently ranks 15th in the list of China's biggest trading partners, where as China comes a distant second to the United States in the list of Canada's biggest.
Improving relations with Canada will no doubt be welcomed by China as recent economic clashes with its North American neighbour have created market uncertainty. In March, the United States imposed tariffs of 25 percent and 10 percent on imported steel and aluminium products. Responding to these trading restrictions, the Chinese Government responded by imposing its own tariffs, including one of 25 per cent on American pork imports. Pork is the fourth biggest agricultural item traded between the two nations.