Challenge group scrutinise UK-wide review into meat processing plants
A group providing outside perspective to the joint review by the Food Standards Agency and Food Standards Scotland has met for the first time.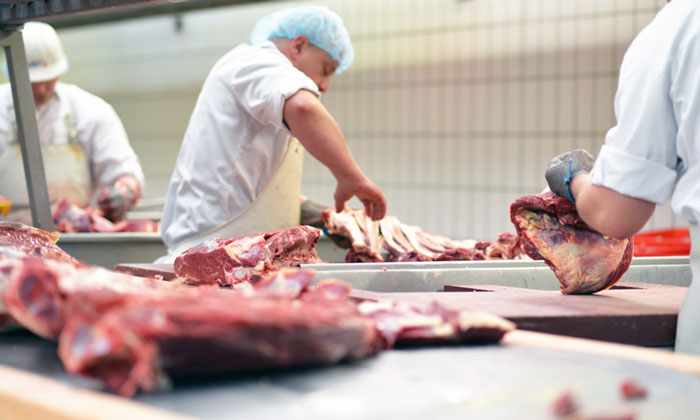 UNDER REVIEW: The FSA's review comes after a series of high-profile failings in meat processing facilities
The challenge group appointed to provide scrutiny to the work of the review into meat cutting plants and cold stores have convened for the first time to oversee the progress made so far.
The group members, who each bring a broad range of high level experience across a diverse range of public-sector roles, were welcomed into their roles by Jason Feeney and Geoff Ogle, the Chief Executives of the Food Standards Agency and Food Standards Scotland respectively.
Both chief executives outlined to the group the objectives of the review jointly launched in March by both UK food regulators to look in more detail at sites where meat is processed and stored in the UK.
Teams from both organisations have been working together to gather available evidence on this sector of the food industry and scoping out where further gathering of evidence is required.
The challenge group will provide scrutiny to the process by having the ability and authority to challenge the activities being carried out against the objectives that have been set whilst also being able to bring to bear their outside perspective and wealth of experience.
The group is chaired by Alexis Cleveland CB, the former Chairman of the Board for the Animal and Plant Health Agency (APHA) and the Food and Environment Research Agency (FERA). Her other previous roles include Chief Executive of The Pension Service and The Benefits Agency and the Director General for Transformational Government at the Cabinet Office.
The other members of include:
Isobel Garner who has an in depth understanding of risk and regulation through her previous non-executive roles
at the Health and Safety Executive (HSE) and as the currently chair of the Wales Audit Office
Nigel Gibbens CBE who has worked in all aspects of veterinary public health for over 30 years, including being
the UK Chief Veterinary Officer for close to a decade.
Uel Morton who has experience of the food business sector as the co-chair of the Scottish Food Commission and,
until last year, as the Chief Executive of Quality Meat Scotland for more than a decade.
The review will provide regular updates to the respective FSS and FSA boards before final recommendations and delivery plans are presented in September 2018