American consumers drifting away from alcoholic drinks as Generation Z rises
Generation Z and late Millennials' more restrained approach to alcohol is having an effect on the American drinks market.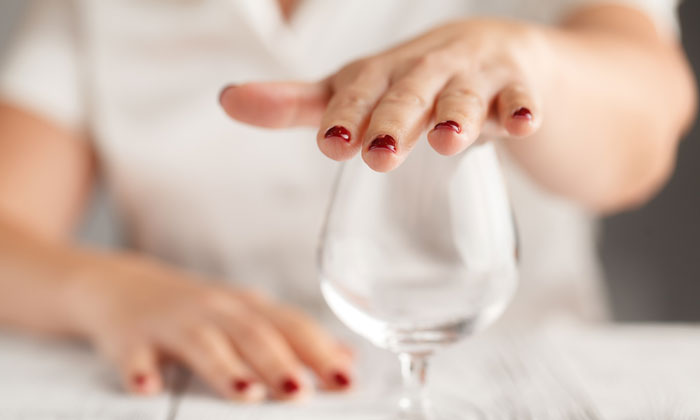 HEALTHY LIVING: Research shows young people have a more restrained approach to alcohol consumption than their elders
Alcohol sales in the USA fell by 80 million litres last year as abstinence and moderation began to trend, according to data accrued by a drink market analyst.
IWSR's US Beverage Alcohol Review found 2017 was the second year in a row the volume sales had fallen in America. In 2016, they fell by around 0.1 per cent whilst last year the decline doubled to 0.2 per cent.
The analyst said the decrease in total alcoholic beverage consumption was directly related to "the slow-building trend of moderation or not drinking at all".
It added: "Signs of health and wellness permeate the industry with increasing frequency. From all-natural ingredients to low-ABV to zero-proof mocktails, consumers are clearly gravitating toward 'healthier' drinking experiences."
Meanwhile, in a survey of US consumers commissioned by investment banking firm Berenberg, 64 per cent of Generation Z respondents said that, as they grow older, they expect to drink alcohol less frequently than older generations currently do.
According to Berenberg, Generation Z "does not think that it is 'cool' to get drunk."
"We expect that members of Generation Z will continue to drink considerably less than their Millennial counterparts as they grow older. Based on observed trends and the results of initial surveys, we expect that members of Generation Z will drink upwards of 25 per cent less per capita than Millennials did between the ages of 18 and 49."
In its recently published Top 10 Global Consumer Trends for 2018 report, market researcher Euromonitor International called this new wave of young abstainers 'Clean Lifers'. It also warned that these consumers are not being adequately served by the beverage market. "With sobriety rising, there is frustration at the poor range of options in terms of low alcohol or non-alcoholic drinks, especially when socialising in bars and restaurants," it said.
Kevin Kilcoyne, VP and General Manager, Global Ingredients Group at Welch's, said: "There remains untapped potential in the soft drink market for new propositions that fit any occasion. Clean lifers enjoy going out and socialising, but they want to be healthy, so many of them are turning their backs on alcohol. This demonstrates that an opening also exists for products such as 'mocktails' – stylish beverages which look great and contain delicious and nutritious ingredients."
Related topics
Related organisations
Related regions