Post-doctoral researchers needed for food choice policy lab
A food security organisation is looking for academics for a three-day workshop aimed at uncovering what influences food choice and how those factors can be used to encourage consumers to make healthier and more sustainable decisions.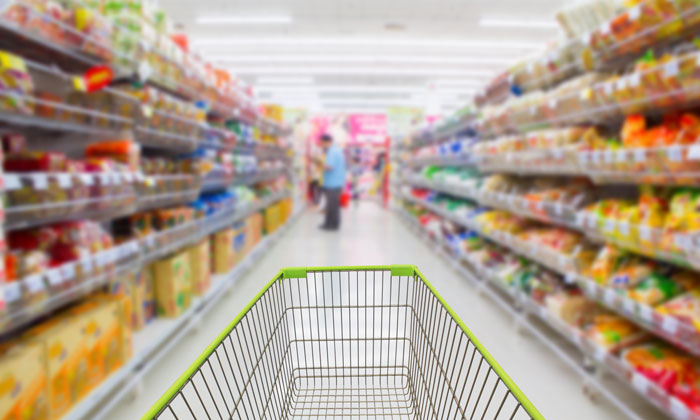 A WORLD OF CHOICE: Last week researchers at the University of Amsterdam showed how food-related queues could smother healthy messages
A food security research group is looking for post-doctoral researcher to take part in a policy lab on the determinants of food choice.
The Global Food Security (GFS) programme is an organisation that aims to "integrate, coordinate and disseminate" research on food security.
Its policy lab, announced on January 5, will look at the biological, social, environmental, physical and economic determinants of food choice and how interventions across these could lead to healthier and more sustainable diets.
Through it, the GFS programme hopes to bring together early-career researchers from different disciplines in teams at a three-day workshop in London between March 19 and March 21.
The teams will compete in writing a synthesis report for the programme and the winners will receive a £5,000 award to write a "policy-facing report". This will "be widely read by policymakers", according to the programme.
The major question that the policy lab aims to address is: what are the determinants of food choice and which combination of interventions would have the most impact in encouraging healthier and more sustainable diets.
In order to be eligible, researchers should:
be currently employed as a post-doctoral researcher at a UK higher education institute, research institute, or independent research organisation that is eligible to receive grant funding from the Research Councils. Post-doctoral researchers based outside of the UK will not be eligible.
have completed their PhD within the last five years. Applicants are therefore eligible if they have completed their PhD after 1st January 2013.
The deadline for applications is Monday 19th February 2018. Those invited to attend the workshop will be notified by week commencing Monday 26th February 2018.
Regarding the background of the programme, a GFS spokesman said: "It is widely acknowledged that changes in the environment and organisation behaviour as well as changes in group, family and individual behaviour, is necessary in order to mitigate the effects of obesity, both on the health of individuals, and to reduce the burden to the global economy of obesity and non-communicable diseases (NCDs).
"Though food consumption is primarily required to meet our physiological needs for nutrients and energy, the wider influences guiding our diets are actually highly complex, and encompass a range of social, cultural, psychological, economic and environmental factors working alongside biological cues to control our consumption patterns."
For more information about the workshop and how you can apply, click here.