Young engineer wins UN award for space-saving agritech
Plants grown in a polymer film have earned a Mechanical Engineer a UN award for young people working to protect or restore the environment.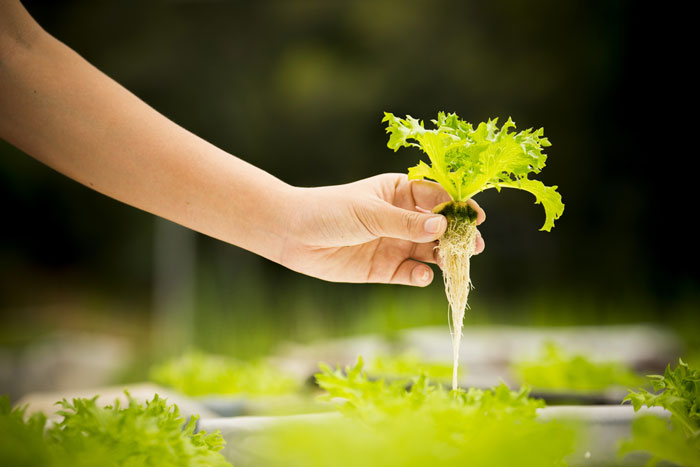 HYDROPONICS: A method of growing plants without soil, using mineral nutrient solutions in a water solvent.
A young British engineer has developed a system that cuts the land and water required in traditional horticulture by 90 per cent.
Adam Dixon, 25, won the UK's inaugural Young Champion of the Earth prize for his innovation to tackle food insecurity and habitat loss.
Phytoponics, his product, enables food crops to grow in water encased in a 100 per cent recyclable polymer film. This makes it possible to improve irrigation efficiency and cut the amount of land needed for horticulture.
It is essentially an inflatable bag filled with air and water with holes in the top through which plants are placed. Inside, there is a net separating the plants from the water and their roots grow around this net.
Mr Dixon graduated from Cardiff University in 2015. Speaking on his former university's website, he said: "An important motivator for me has been witnessing the extent of deforestation and habitat loss around the globe to feed our growing population.
"I think it's a tragedy that as a species we've had to use half our planet for our own needs.
"Gaining the acknowledgement and support from the Young Champion of the Earth prize is a huge boost for me, which will help me achieve my vision for sustainability and food security."
Dixon's immediate focus is on designing hydroponic solutions for greenhouses, where the majority of the fresh produce we eat is grown, as well as creating efficient, productive farms on the outskirts of cities so that the majority of the calories needed by a city's population can be supplied locally.
His ultimate vision, however, is that by 2050 the world will be using just 10 per cent of its land for agriculture.
"From boosting food crops in Kiribati to sustainable fashion solutions in Canada, it's a delight to announce the first Young Champions of the Earth," said UN Environment head Erik Solheim.
"The breadth of innovation and ambition shown by the inaugural winners is nothing short of exceptional, and proof that we must continue to channel support to the world's younger generation for the solutions we need to secure a sustainable future."
Related topics
Related organisations
Related people