Qatari firm to import German and Australian cows amid blockade crisis
A food processing company in Qatar will begin importing cows from around the world in a bid to supply 45 per cent of the state's dairy needs.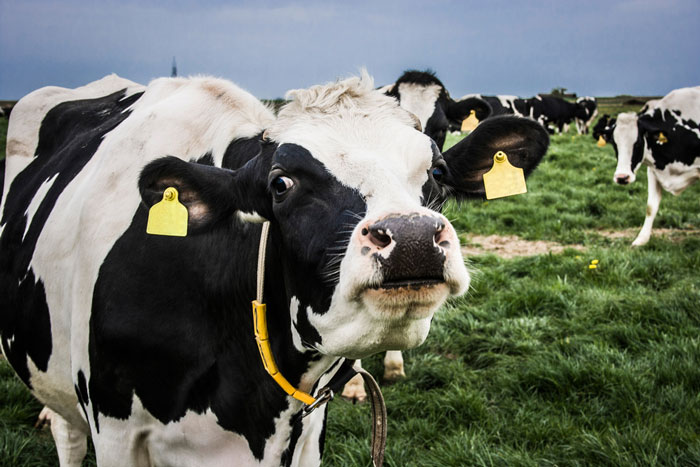 MOOVING IN: In July, 4000 Holstein dairy cows were flown into Qatar.
Gulf Food Production will start shipping the cows from Germany and Australia in mid-2018 to a 500,000 sq mi dairy farm, according to Qatari newspaper the Gulf Times.
In an interview, the Business Development Manager, Mohamed Ali al-Kuwari, told the newspaper the dairy farm was equipped with cutting-edge technology.
"Everything is running according to our plan and we are still working 24 hours a day on maximum capacity to meet the market needs. Last week, we started the distribution of seven new fruit drinks and nectar, and plan to unveil new and healthy products soon.
"Because of the Ministry of Economy and Commerce's campaign to support national products, we have experienced excellent patronage and display on many shelves around the country. We thank the ministry for its decision to raise government procurement of local products from 30 per cent to 100 per cent."
This summer, thousands of Holstein dairy cattle were flown from Germany, the USA and Australia into Qatar amid an air, sea and land trade blockade against the country led by Saudi Arabia.
Saudi Arabia, Bahrain, Egypt and the United Arab Emirates all began boycotting the state over its alleged support of terrorism and ties with Iran – ties it strenuously denies.
The Gulf kingdom was heavily reliant on Saudi Arabia for dairy products which came over the land border between the tow countries.
The cows imported in July were bought by Power International Chairman Al Khayyat. Four thousand of them supplied 30 per cent of the country's dairy needs.