Dairy sector reaffirms commitment to scheme to boost energy efficiency and cut carbon footprint
Dairy UK has pledged to continue its collaboration with Government and the wider food and drink sector to reduce carbon emissions and contribute to the decarbonisation of the UK by 2050.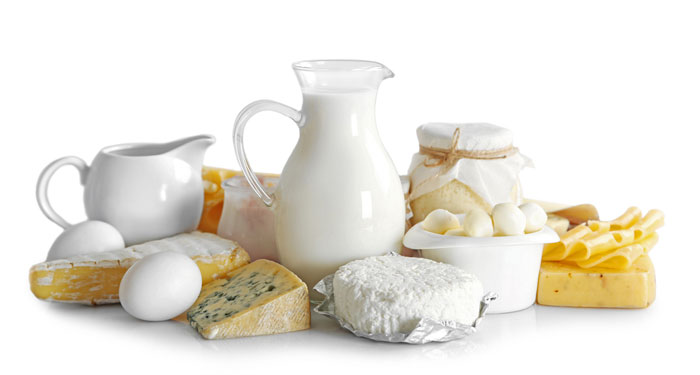 SIGNING UP: UK Dairy has joined various other bodies in signing the pledge.
It has committed to the Food & Drink Joint Industry Industrial Decarbonisation and Energy Efficiency Action Plan which was published by the Department for Business, Energy and Industrial Strategy this month.
The plan outlines actions typically revolving around bringing in technologies that might cut emissions or improve efficiency. These ranged from improving collaboration in their development to improving awareness of funding for these technologies.
Commenting on the publication of the action plan Dairy UK Chief Executive Judith Bryans said; "The dairy industry takes its environmental responsibilities very seriously, and so the publication of the action plan is very welcome. We look forward to continuing to work with both the government and our members to help deliver a sustainable future for the UK dairy industry."
Published alongside The Clean Growth Strategy, The Action Plan builds on the cooperation between industry and governments and the publication of the Food and Drink Sector – Industrial Decarbonisation and Energy Efficiency Roadmap to 2050.
The Action Plan will also assist the dairy sector in meeting the ambitious energy efficiency and emissions reductions targets set out in the Dairy Roadmap for 2020 and 2025 and will provide the basis for longer-term improvements.
The Dairy Roadmap is described in the Action Plan as "a joint sustainability initiative led by Dairy UK, the NFU and AHDB."
"It was launched in 2008 to tackle environmental issues like green house gas emissions, waste, biodiversity, water use and pollution. 
"Targets are set for 2020 and 2025 and include goals such as a 30 per cent relative reduction in carbon related to energy use at processing sites and sending zero ex-factory waste to landfill.
"Dairy UK is also a signatory to Courtauld 2025 and has consequently set up a Dairy Working Group in association with WRAP to target waste hotspots across the supply chain. In addition to this Dairy UK hosts quarterly Sustainability and Environment Committee meetings which regularly include input from NGOs and charities."