Displaced orangutan becomes the face of new ethical label
The world's biggest plant oil industry has become infamous for devastating habitats. Now a charity has created a logo to help consumers cut ties with the palm oil market.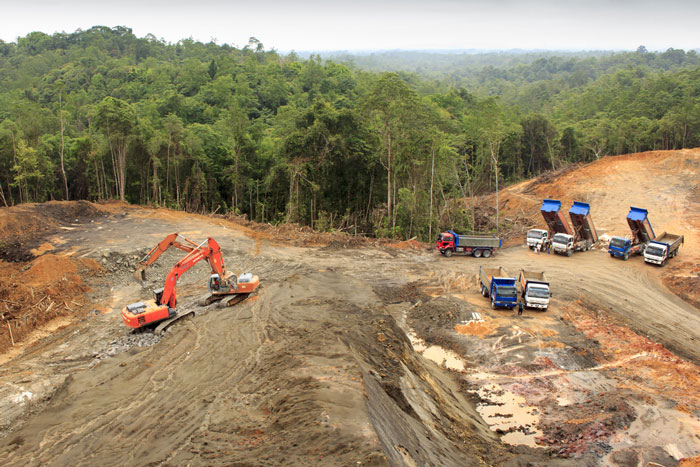 Soon, consumers in Britain and Australia will be empowered to make an ethical decision over their use of palm oil.
This is because the world's first International Palm Oil Free Certification Accreditation Programme (POFCAP) has been launched and adopted by the two governments – through the Australian Competition and Consumer Commission (ACCC), IP Australia and IPO UK.
The trademark, which its creators hope will someday be as widespread as other respected stamps such as Cruelty Free and Fair Trade, is symbolised by an orangutan called Jabrick – a victim of deforestation caused by the expansion of palm oil plantations.
The industry has suffered from a raft of bad press in recent years, most concerning the impact it is having on the ecosystems of Indonesia and Malaysia, where 85 per cent of the world's supply is grown. Orangutans have been among the most high profile of the species affected by the growth of the oil's market, with some estimates saying the species may be extinct within a decade. Others include the Queen Alexandra's Birdwing, the world's biggest species of butterfly, and the Malay tapir.
Jabrick was chosen as a symbol for the charity because she was a victim of deforestation herself.
POFCAP spokesperson Bev Luff said: "Members of the POFCAP team have been involved with researching and educating people on palm oil production for a long time and have been increasingly inundated with people asking where or how they could buy palm oil-free products. With no fully certified palm oil free accreditation programme or trademark in existence globally, we decided the only way forward was to create one."
Applications to deploy the trademark in 14 other nations are pending as the not-for-profit team strives bring it worldwide. They assert that with the stamp, consumers can be assured that the product has been thoroughly researched on every aspect of its ingredients. Brands as a whole will not be stamped in their entirety with the trade mark as many have palm oil-free and palm oil-based products in their portfolios. 
To find out more, click here.
Related organisations
Related people